Kate Winslet told RTÉ Entertainment that she was inspired to chase her dream of becoming an actress while watching Whoopi Goldberg urge young people to follow their dreams while speaking at the Academy Awards.
Winslet, who has been nominated for seven Oscars – winning in 2009 for her lead role in The Reader, said there is "nothing like " winning an Academy Award, and reflected on a moment that changed her outlook on acting as a career.
"I was watching Whoopi Goldberg host the Academy Awards and at the very end of the show she said, and I'm sure she was saying it specifically to me, but she said, 'If there's any of you kids out there who have dreams one day of being an actor and being in movies, who knows, one day you could be up here on this stage'," Winslet told RTÉ Entertainment.
"Something about not giving up on your dreams, and I remember being so arrested by it, I was like, 'Oh my goodness'."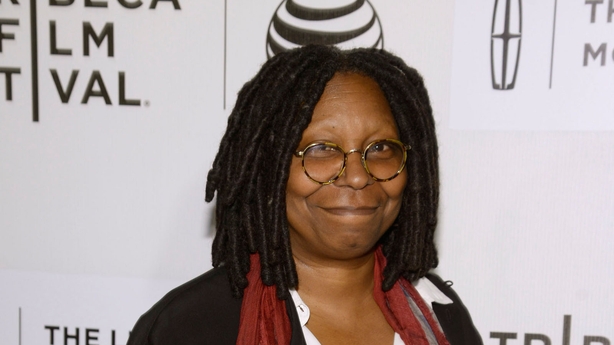 Winslet received her first nomination for her supporting role in 1995's Sense and Sensibility, and reflected on her experience with the Oscars over the years saying, "To me, and I'm really not faking humble about this, it's unbelievable, it's incredible to be nominated, it's extraordinary to win, there is nothing like it."
The 42-year-old star can next be seen in Wonder Wheel, which was written and directed by Woody Allen, and she described working with the veteran filmmaker as a "daunting" experience.
"It was extremely daunting and sometimes it really did feel like taking a deep breath and walking into a terrifying wind tunnel," Winslet said.
Wonder Wheel is released in cinemas on March 9.
Watch our full interview with Kate Winslet and her Wonder Wheel co-star Jim Belushi here:
We need your consent to load this rte-player contentWe use rte-player to manage extra content that can set cookies on your device and collect data about your activity. Please review their details and accept them to load the content.Manage Preferences
We also caught up with Justin Timberlake and Juno Temple:
We need your consent to load this rte-player contentWe use rte-player to manage extra content that can set cookies on your device and collect data about your activity. Please review their details and accept them to load the content.Manage Preferences