Boyzone's Shane Lynch took time during his appearance on Saturday's Ray D'Arcy Show on RTÉ One to discuss his faith, saying that without it "maybe I would not be here today".
In a candid interview, the quiet man of Boyzone recounted how he lost his way, only to rediscover his faith and become a born again Christian. 
We need your consent to load this rte-player contentWe use rte-player to manage extra content that can set cookies on your device and collect data about your activity. Please review their details and accept them to load the content.Manage Preferences

"I grew up in a household of Catholicism, for sure, and we went to Mass on a Sunday," he told D'Arcy. 
"But when I left all that and went to England and music I became very anti-Christ. I got deep involved into the occult, witchcraft - that kind of stuff.
"The quickest way to say it is, because I knew the dark side, it meant there had to be a light side. As quick and easy as that." 
Lynch admitted that he had been "in a bad, bad, troubled place".
"Through a friend of mine - a guy in a band called Phats & Small - he showed me a different light and showed me his mannerisms in life," Lynch continued.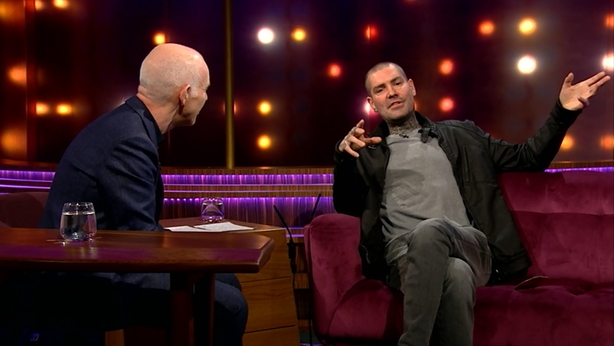 "I questioned him: why was he so happy? I had potentially 'everything', which I was surrounded by - all the materialistic blessings you could possibly want. But I didn't have his contentment, and I wanted to know why.
"In my questioning about who he was, he started to feed [me] biblical stories and the parables, but relative to how I was living my life today. And lucky enough, I kind of saw that light, kept going for that light and, y'know, God is my world. My absolute world.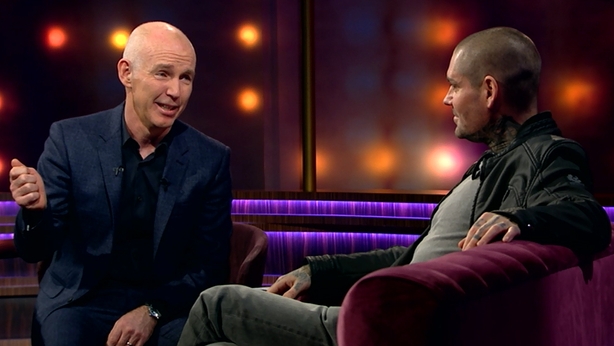 "I think without that kind of understanding - the control or the discipline and pulling back that - I think maybe I would not be here today. I don't really know." 
Lynch described himself as "blessed".
"I love my God and I love my Jesus and I'll never be without him, for sure," he said.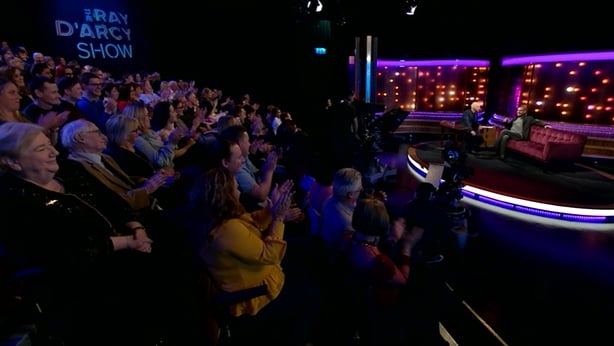 On the subject of whether he goes to Mass, Lynch replied: "Church - every Sunday I'm home. I'm a born again Christian. What that simply means is, without putting a rubber stamp on it, as an adult I have decided to be baptised. That's all it means. 
"As a kid I got baptised, sure thing, but that wasn't my decision; it was mum and dad's. But now I want God in my life, so I got baptised. And that's what born again Christian means." 
When asked by D'Arcy if he has any tattoos to denote his faith, Lynch said: "I have a tattoo which [from] many years in the occult... I have a big crucifix over my heart, and it was broken because I was anti-God. The only way you can reconnect that is I wrapped it with big rosary beads.
"I'm head to toe in tattoos and it's all my life's journey, to be honest. And it's been a hell of a life's journey, for sure. I'm only halfway there - I think!" 
Returning to music, Lynch said that Boyzone have "pretty much, 99 per cent finished an album".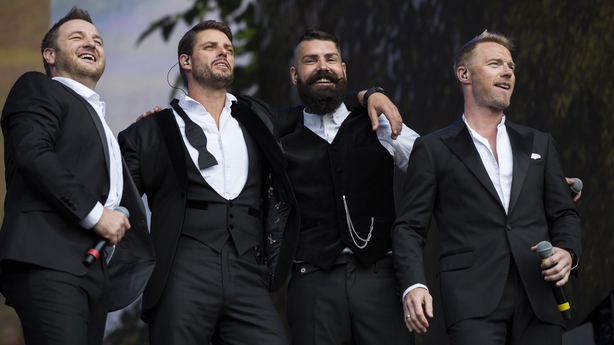 "This is coming into our 25 years of Boyzone and at some point we're going to drop an album, maybe running up to summertime, somewhere there," he added. 
"So look, we're still keeping it lit, know what I mean? We're not dead and buried yet. We're firing on."