YouTube star Jacksepticeye and fan Jane Anne O'Sullivan melted hearts on Friday's Late Late Show as the gamer comforted the youngster when appearing on live television became too much for her.
Jacksepticeye - aka Seán McLoughlin - had been taking questions from fans in the audience when the time came for Cork 14-year-old Jane Anne to have her moment in the spotlight.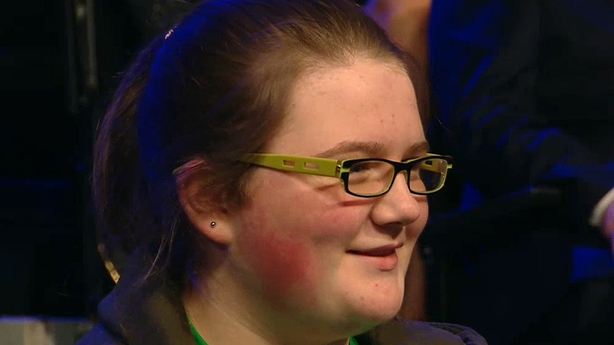 "I think you may actually burst if you don't get a question in you're so excited," said host Ryan Tubridy.
With that, Jane Anne started laughing, and then burst into tears.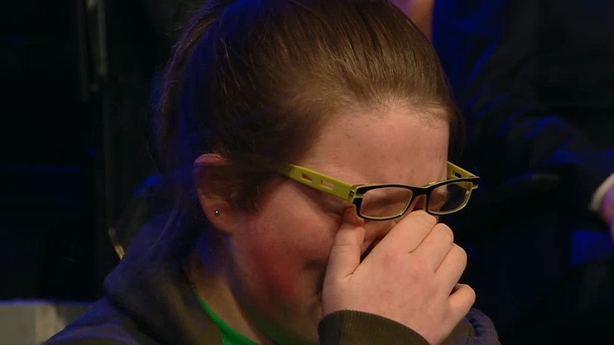 Straight away, Tubridy was out of his chair to comfort Jane Anne, with Jack right behind him.
"Do you want to come up and ask him?" suggested Tubridy as every member of the audience realised they had something in their eye.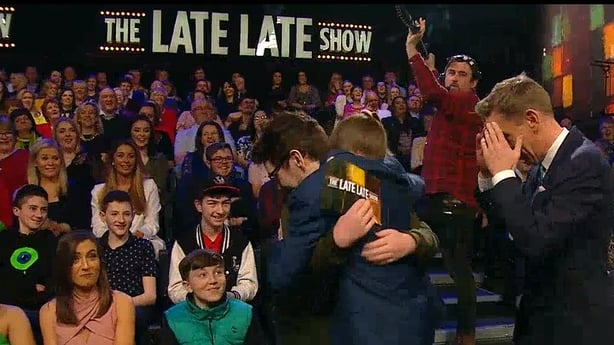 With Jane Anne sitting beside Jack, she asked him to hold her hand to another chorus of "awwws" from the audience.
Regaining her composure, Jane Ann then asked: "What advice would you give me about how to stay positive when I feel overwhelmed?"
We need your consent to load this Facebook contentWe use Facebook to manage extra content that can set cookies on your device and collect data about your activity. Please review their details and accept them to load the content.Manage Preferences
"Good! Perfect question!" boomed Tubridy
"The first thing I'd do is bring you from the audience and sit you onstage," replied Jack.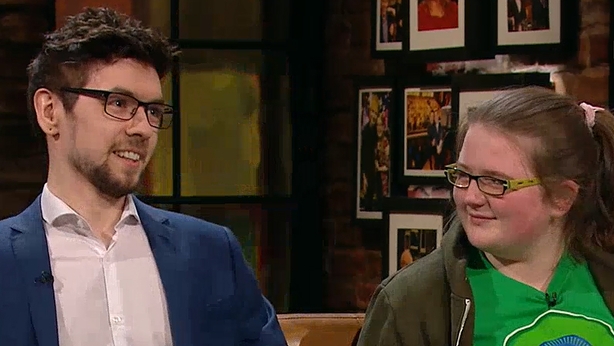 "For anybody it's different. Everybody enjoys their own different things and gets overwhelmed by different things in their lives. For some people this is overwhelming - you're doing fantastic, by the way."
"I think it's just taking your time with everything," Jack advised. "It's easy to think that everything's on top of you and the world's going to collapse on top of you if you don't figure out this thing right now that's happening. 
"But I think whatever you enjoy... If you enjoy movies, animé, games, whatever you like - boyband[s], anything at all - to just listen to them, watch them, do whatever you like, and just take it one step at a time." 
"A good piece of advice my sister gave me today was to "keep it in the day" - to not over-think things and to not get too far ahead of yourself," Jack concluded. 
"Because it's very easy to think that things are not going to work out. So just hold on and take it step by step and you'll get through it."
With that, there were more hugs and another slot was filled on the TV Moments of 2018 list. 
Top five, easily.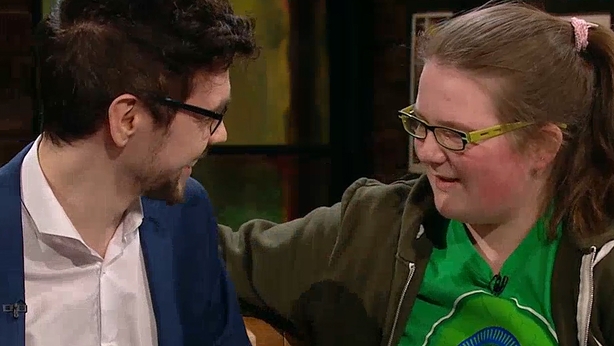 Watch the interview in full on the RTÉ Player here.
Here were some of the reactions:
Watched @Jack_Septic_Eye on the #LateLate tonight and he came across as such a genuine person who loves what he does and cares tremendously about his community. Makes me glad I started watching him all those years ago. Truly deserving of the recognition.

— mike. ✨ (@m_ajwt) February 24, 2018
#LateLateShow #LateLate That Jack lad seems like a Gent. Great role model 🙌🏻🇮🇪

— Wally3rdegreeByrne (@wallybyrne) February 23, 2018
I'm so impressed after watching that interview. Brilliant advice too and my two 11 year olds even watched a bit of the #latelateshow (and knew who you were ☺️) No you tube channels allowed yet but a few Offaly fans here after tonight. Well done @Jack_Septic_Eye #latelate

— Paula Nolan Photo (@PaulaNolanPhoto) February 23, 2018
He was really lovely. ..it's all about people. ..and when you are passionate about something it shines through #latelate https://t.co/yWWx5yTAuH

— Samantha Kelly (@Tweetinggoddess) February 24, 2018
Such a sweet gesture and what a lovely memory for that girl #IdolGoals #latelate #GoodGuy

— BusyBeaders (@busybeaders2013) February 24, 2018
😭❤️ how adorable! So genuine, one of my favorite youtubers by far!   @Jack_Septic_Eye #latelate https://t.co/Bp1q8NHrG1

— Margaret Collins 🎮 (@KatelynMargaret) February 24, 2018