As Winning Streak prepares to air it's 1000th episode this weekend, presenters Marty Whelan and Sinead Kennedy appeared on Friday night's Late Late Show where Marty said that Irish people are low-key when it comes to winning big.
When asked by host Ryan Tubridy if Irish people are a bit embarrassed by landing big prize-money on the show, Marty said: "There's very little jumping up and down.
"In Ireland you don't want anybody to know. 'Oh I've won ten grand don't tell anyone,  and if we change the car we're shagged altogether'."
Marty also said that there's a big difference between how men and women act on the long-running Lottery game show.
"Most men don't want to show the money will make a difference", Marty said.
"Women come onto the programme and they are wonderful and they tell all sorts of stories, and when you ask the lads a question [they say] 'I don't know'", he joked.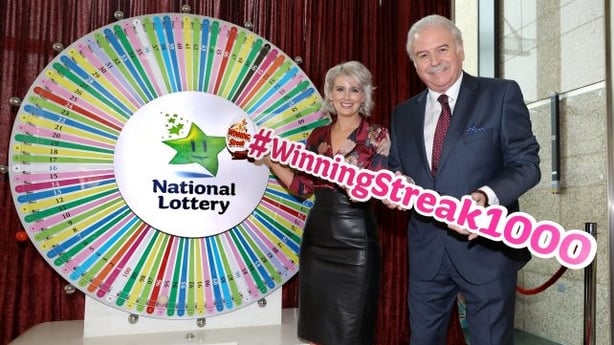 The much-loved Saturday night game show reaches a milestone this weekend as it rolls out the red carpet for its 1000th episode, and Marty says he thinks "it's the happiest programme on television".
"Everybody who comes leaves with a lot more than they came in with and people leave with, sometimes, life-changing amounts of money. So it's a very happy programme", he said of the show's ongoing success.
Sinead interjected: "It's real people, it could be anybody and I really think that is the essence of it."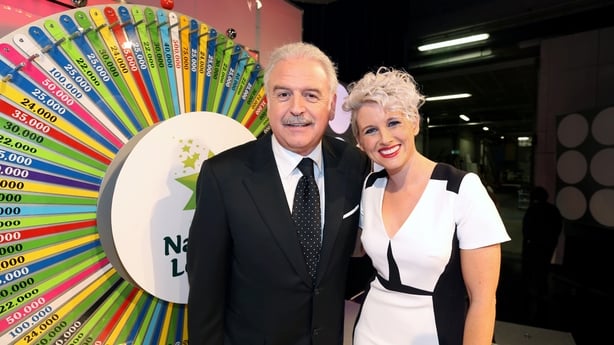 When asked what their favourite moments from the show were, Sinead said "one person came on with a lucky carrot, that was particularly interesting and charming, I enjoyed that", before continuing: "There's no standout moment. I think every week you're seeing people, you're giving all this money to young people, older people, everybody.
"Obviously, with young ones you're hoping they don't don't blow it all on a Subaru Impreza", she added with a laugh.
Marty continued: "When people come into the room, it can be life-changing. We had a student in one year, he was studying in Galway, he didn't have a lot of money, he won €130,000 on the night, his life changed that night, because he didn't know if he could afford to stay studying."
"The question is did he stay studying after winning €130,000", joked Sinead.
Winning Streak's 1000th episode airs Saturday February 24 at 8.25pm on RTÉ One.
See some interesting Winning Streak statistics here.
You can catch up on The Late Late Show on the RTÉ Player.