There's a special dedicated to the late Dolores O'Riordan, John Oliver's back on the box, while it's goodbye to Archie Panjabi as Next of Kin comes to a close.
Pick of the day
Dolores, 10.35pm, RTÉ One
There was widespread shock and sadness last month when Dolores O'Riordan, lead singer with Limerick band The Cranberries, passed away suddenly in London.
Always a fascinating interviewee with forthright views, Dolores sat down and talked to Dave Fanning a number of times about success, pressure, overwork, fame, fortune, life and love as she became one of the highest profile female singers in the world of 90s music.
This programme draws together those interviews, as well as some rare archive footage, to offer an incredible insight into her professional and private life.
Here's The Late Late Show tribute:
New or Returning Shows
Last Week Tonight with John Oliver, 10.10pm, Sky Atlantic & NOW TV
The Emmy Award-winning series, fronted by English comic actor John Oliver, and more recently famed for its satirical swipes at US president Trump returns for a new run.
Preachy-but-funny, it's often worth a look but it's a very American take on current affairs. Anyone out there bored with opinions and angry people?
24 Hours in Police Custody, 9.00pm, Channel 4
The Bafta Award-nominated series that follows Bedfordshire Police's detective work around the clock returns for a new run.
In Line of Duty style, the first episode reveals what happens when a police officer who is meant to be investigating a crime turns out to be the man who committed it.
Soccer Republic, 7.00pm, RTÉ 2
I normally don't plug sport, but it's great to see the #GreatestLeagueInTheWorld up and running once again, which heralds the return of this highlights show.
Peter Collins presents a look back at the opening weekend's action, when champions Cork City travelled to play Saint Pat's, and Bohemians hosted Shamrock Rovers in the big Dublin derby.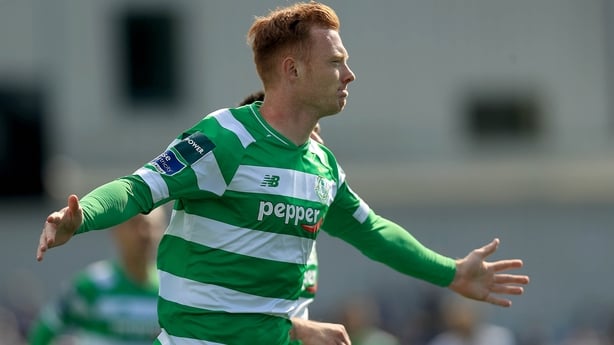 I am Jazz! 9.00pm, TLC
It's season four of the reality show about teenager Jazz Jennings, a transgender female born male, who has been living as a girl since kindergarten.
Jazz is eager to expand her social circle and explore dating. But she's also hiding a dark secret from her family that may come back to haunt her.
Ending Tonight
Next of Kin, 10.00pm, TV3
With his client Mr Khalid now in police custody, Guy (Jack Davenport) is forced into a difficult decision about his own loyalties, whilst Danny and Hamoud await instructions about the target of the planned attack.
A shell-shocked Mona (Archie Panjabi) is reunited with her loved ones and attempts to put the pieces of her family back together again. However, Barnes and the counter terrorism police face a desperate race against time to stop more attacks on London and save Danny before it's too late.
Don't Miss
Collateral, 9.00pm, BBC Two
Last week's opening episode was an excellent start to this murder mystery and the cast – including Carey Mulligan and John Simm – is exceptional.
In episode two, bereaved sisters Mona and Fatima are processed at Harsfleet detention centre. The mysterious Sandrine returns to her army desk job, and also works through her troubled past in Afghanistan with a therapist.
Meanwhile, Pizza manager Laurie has gone missing. While searching Laurie's home, a fatigued Kip (Mulligan) discovers a hidden stash of cash.