Oprah Winfrey admits she did ''think about'' running for President after delivering a powerful speech at this year's Golden Globes.
The 64-year-old presenter and business mogul, who collected the Cecil B. DeMille Award for lifetime achievement last month, was urged by many people to run for the White House, and she says she definitely thought about it.
We need your consent to load this YouTube contentWe use YouTube to manage extra content that can set cookies on your device and collect data about your activity. Please review their details and accept them to load the content.Manage Preferences
Speaking in an upcoming interview for 60 Minutes, Oprah said: ''When there was so much talk about it ... Gayle [King] was every day saying, 'You should think about it. You always say when things show up you should think about it.'
''I had a lot of wealthy men calling me, telling me they would run my campaign and raise a billion dollars for me."
"I think when you have that many people whose opinions you value coming at you, it's worthy of thinking about.''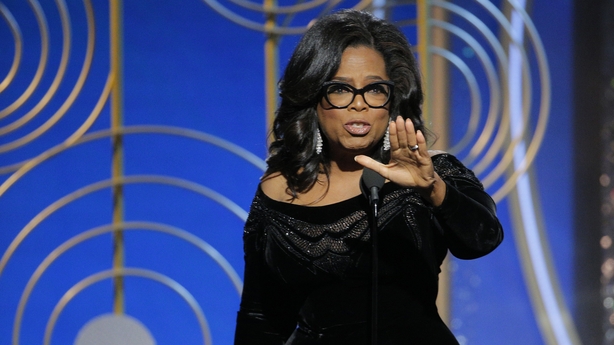 Oprah says she no longer wants to run for President as she doesn't feel she was put on the planet to be political.
''I've never looked outside for other people to tell me when I should be making a move. And wouldn't I know? If God wanted me to run, wouldn't God tell me?
"I haven't heard that. I'd feel that I have a responsibility as a person who has a big voice in this country to use it to promote justice and kindness and good will in the world.
"It never has felt to me that that I was supposed to be political and it still does not feel that to me.''
The interview is part of a roundtable discussion Winfrey conducted for 60 Minutes in which she again gathered 14 Michigan voters–half of whom voted for President Trump and half who did not.