As Dancing with the Stars hits the halfway mark, it continues its successful run with over 550,000 (avg) tuning in to watch the slips and slides of switch-up week.

It's become a Sunday night staple in households up and down the country, with well over a half million viewers tuning in each week to cheer on Marty and co as they strut their stuff on the dancefloor – all vying to be crowned champion and get their hands on the glitterball trophy.

Despite there being no elimination during the live show on Sunday, a whopping 550,000 (avg) tuned in to watch the gang shake their things on switch it up week.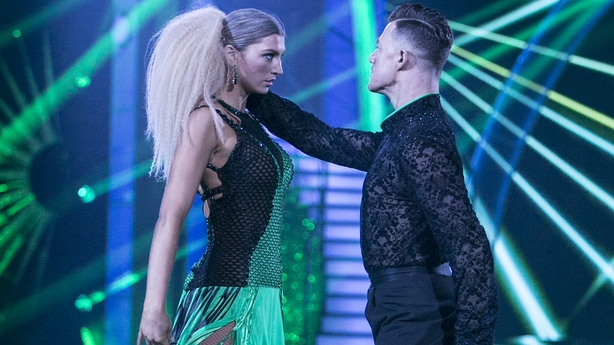 Alannah Beirne and Kai Widdrington topped the judges' vote, earning 27 points out of a possible 30 for their Tango to Green Light by Lorde.

Deirdre O'Kane and Vitali Kozmin, doing the American Smooth to Wuthering Heights by Kate Bush, finished second on 26 points.

"Overall, it was a very successful week," said judge Loraine. "Each dancer gets a new approach,"added Julian, when asked about Switch-Up week.

Next week it's the return of the dreaded dance-off, as the two couples with the lowest votes have to compete against each other to remain on the show.

It was a successful weekend for RTÉ programming all round. The Late Late Show Valentine's Special was a huge hit with viewers with an average of 520,100 tuning in to watch the romantic antics while Winning Streak remains a firm favourite (370,000).