Lady Bird director Greta Gerwig says she couldn't imagine anyone but Saoirse Ronan playing the lead role in the Oscar-nominated movie.
The 34-year-old American actress made her directorial debut with the coming-of-age comedy and has been nominated for Best Director at this year's Academy Awards, while Ronan has also got an Oscar nod.
"I can't imagine anyone else playing that part," Gerwig told Time Out magazine. "Saoirse is so transparent emotionally - when you look at her face you can almost tell what she's thinking.
"Not all actors have that. She has this incredible ability to master accents and physicality, and she's spontaneous and alive."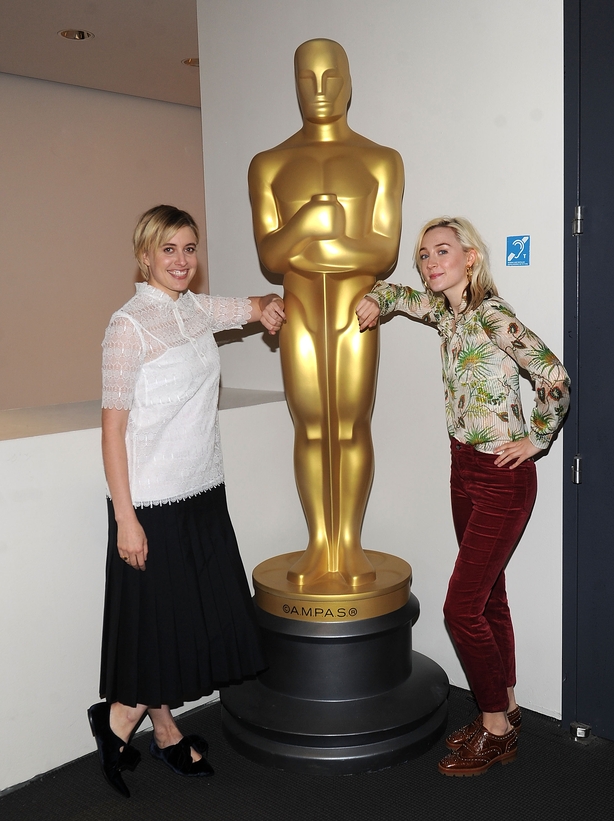 Gerwig, who up to now had been built a career as an actress in acclaimed independent films such as Frances Ha and Mistress America - earning a Golden Globe nomination for the latter - always wanted to go into directing.
She said: "I always knew I wanted to direct, so I spent the last 10 years learning my craft from different angles: from writing, to producing, to acting, to holding up a boom.
'"I was nervous starting this, but I had a good sense of what it takes to make a film. Other people go to film school; I cobbled it together differently."
The only female filmmaker to be nominated for an Academy Award this year, Gerwig reckons Hollywood still has work to do in terms of gender balance, especially in terms of directing.
"I think we've got a way to go, but we're acknowledging the problem, which is that so few films are directed by women," she said. "Last year it was only 8% of the top 100 [highest grossing] movies, which is a dreadful number.
"The change might be ten years away: it's a trickle-down effect. That said, I have loved all the movies that have come out that are directed by women - and not just because they're directed by women."