Will & Grace returns after more than a decade, Don't Tell the Bride is back, and Carey Mulligan stars in a new BBC drama called Collateral
Pick of the day
Will & Grace, 9.00pm, RTÉ 2
The rebooted US sitcom lands on Irish TV with Will (Eric McCormack), Grace (Debra Messing), Jack (Sean Hayes), and Karen (Megan Mullally) back after a gap of 11 years.
Will and Grace both falter when their political beliefs are put to the test. Meanwhile, Jack and Karen help Will and Grace hide their secret shame from each other, but the truth finally comes out.
New or Returning Shows
Don't Tell the Bride, 9.30pm, RTÉ 2
Jennifer has always dreamed of a large traditional wedding in their local church in Callan, county Kilkenny. But fiancé Robbie wants to surprise her with a Christmas wedding in August.
Filled with Christmas cheer, reindeers, a mechanics course and lots of tinsel, can Robbie and his wise men deliver a fairytale winter wonderland or will it turn in to Jennifer's nightmare before Christmas?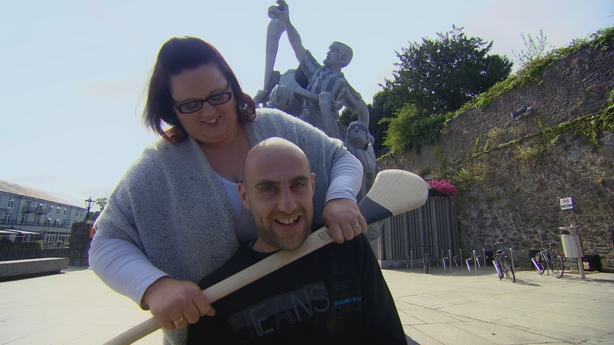 How's Your Driving? 8.30pm, RTÉ One
Simon Delaney takes a frank and honest look at driving habits in Ireland, both good and bad, while drivers take on a series of test track challenges.
In this opening episode, the test drivers are put through their paces while 'under the influence' to discover how alcohol and drugs actually affect people's driving abilities.
Ends Meet, 11.30pm, RTÉ 2
Ends Meet is an animated sitcom following unemployed da Beezer, his young lad Sean Og and Beezer's long suffering grandda, Tony, whose house they're lucky to live in.
Beezer is the median lad in the family. A self styled entrepreneur who believes all you need to make money is a little moxy. Unfortunately the real world has other ideas.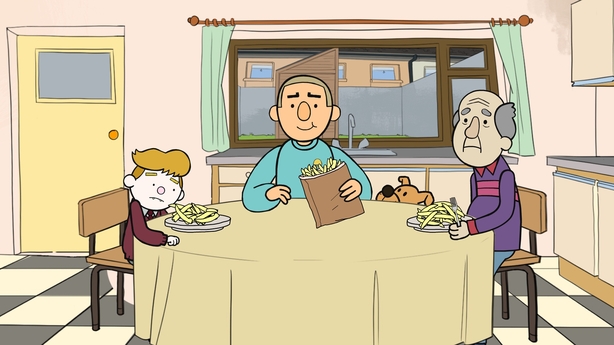 Julius Caesar Revealed, 9.00pm, BBC One
Mary Beard is on a mission to uncover the real Julius Caesar, challenge public perception, and seeks the answers to some big questions.
She also explores his surprising legacy right up to the present day. Like it or not, Caesar is still present in our everyday lives, our language, and our politics.
Food Unwrapped, 8.30pm, Channel 4
Jimmy Doherty, Kate Quilton and Matt Tebbutt return for a new run, travelling the world to reveal more secrets about food.
Jimmy jets off to the USA to find out how those big chunks in American ice cream stay so crispy, while Kate investigates a rise in olive oil prices, and discovers a disease wiping out trees in Italy.
The World's Most Luxurious Airline, 9.00pm, Channel 4
This documentary reveals the exacting standards first-class passengers expect when wining and dining in the skies: Michelin-style food, limitless champagne, and a deluxe first-class suite for the super wealthy.
With exclusive access to Singapore Airlines, this film reveals the lengths the airline goes to building a first-class suite for the super wealthy, spending $850m over the course of four years.
Ending Tonight
We Won the Lotto, 9.35pm, RTÉ One
In the final part, viewers meet the asylum seeker who ended up a Lotto millionaire and find out what happened to the man who developed a sure-fire way to win the lottery, and did!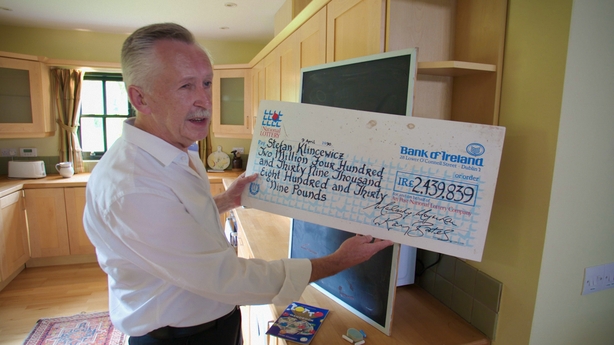 New to Download
Scrubs: Seasons 1-9, Sky Box Sets and NOW TV
This Emmy Award-winning comedy follows the outlandish, and often touching, journey of medical intern Zach Braff and his fellow doctors, played by Sarah Chalke, Donald Faison and John C McGinley.
Don't Miss
Collateral, 9.00pm, BBC Two
Carey Mulligan stars in this new drama sparked by the murder in South London of a young man, shot dead delivering a pizza.
Mulligan plays the detective in charge, DI Kip Glaspie, who quickly discovers that the pizza manager inexplicably sent a Syrian refugee instead of the regular driver Mikey Gowans.
The killing seems professional, but the only witness - a young woman strung out on drugs on the street corner - gives the police a false name and address.