Katie Price told Ray D'Arcy that "people can knock her all they want" but the best thing that has come from her career is that she is in the position to propose "a law to stop online abuse" following the "horrific" online bullying of her son Harvey.
The former glamour model and reality TV show star appeared on The Ray D'Arcy Show on RTÉ One and spoke passionately about introducing 'Harvey's Law' in a bid to prevent online trolling.
Price, who has five children, told D'Arcy that her eldest son Harvey has been the subject of racial abuse, as well as bullying about his size and multiple disabilities.
"He's been called lots of things…it's just horrific," she said.
"But he can't answer for himself and he doesn't understand it, but I can and I will be his voice."
"I've had two people arrested, but it's got to the point where the police are saying there is nothing more that they can do as there is nothing they can charge them with. So I thought I am going to do something about this.
"Last year I set up a petition, you need about 10,000 [signatures] to get noticed - you need 100,000 for it to go to the Select Committee. Within a week I had 220,000 signatures.
We need your consent to load this Instagram contentWe use Instagram to manage extra content that can set cookies on your device and collect data about your activity. Please review their details and accept them to load the content.Manage Preferences
"Last week I went to the Select Committee with my mum to try and fight my case. And this is not just for my son it is for everyone.
"He has so many disabilities. I love him so much. If I can't protect him, who will?"
Price also spoke about her heartbreak when she found out that her mum Amy had been diagnosed with the same incurable lung disease that Keith Chegwin died from last year.
"I have had a rubbish year. My mum is so healthy. Four months ago she had a cold and she couldn't get rid of it. So she thought she would go privately to have her lungs checked and I went with her," Price explained.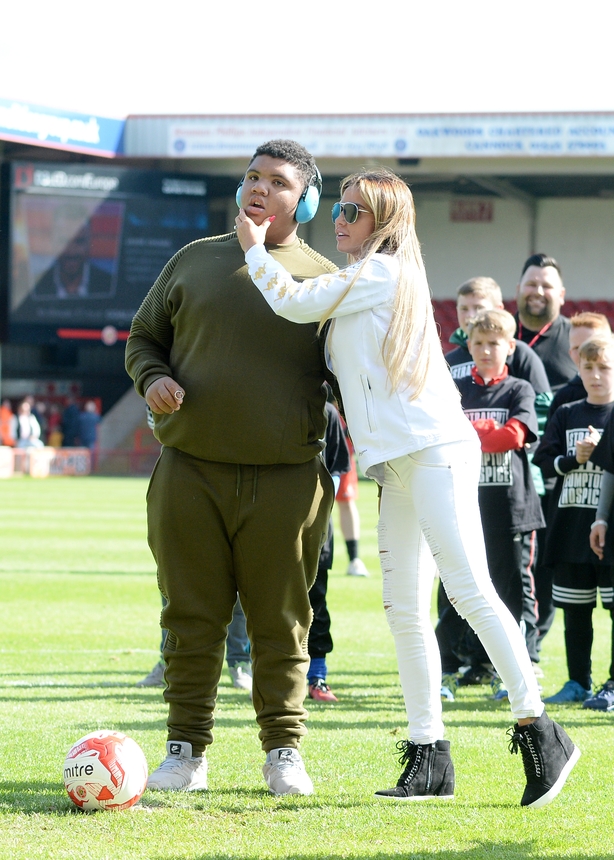 "The doctors said it could be one of these four things but it won't be this one because this is the one you will die of and that's the one that she's got. She has between three to five years. She is on a lung transplant list, but apparently it is not successful in 90% of cases like this."
Price also revealed that Chegwin called her when he heard that her mum had the same disease he had.
"I was talking to him and then six weeks later he had died. It is unbelievable."
In the wide-ranging interview Price also spoke about her love of plastic surgery, her imminent 40th birthday and how she is currently training to be a paramedic.