John Mahoney, the veteran actor best known for his role as Martin Crane in the TV comedy series Frasier, has died in the US at the age of 77.
Mahoney's publicist, Paul Martino, told US trade publication The Hollywood Reporter that Mahoney passed away on Sunday in his adopted hometown of Chicago after a brief hospitalisation.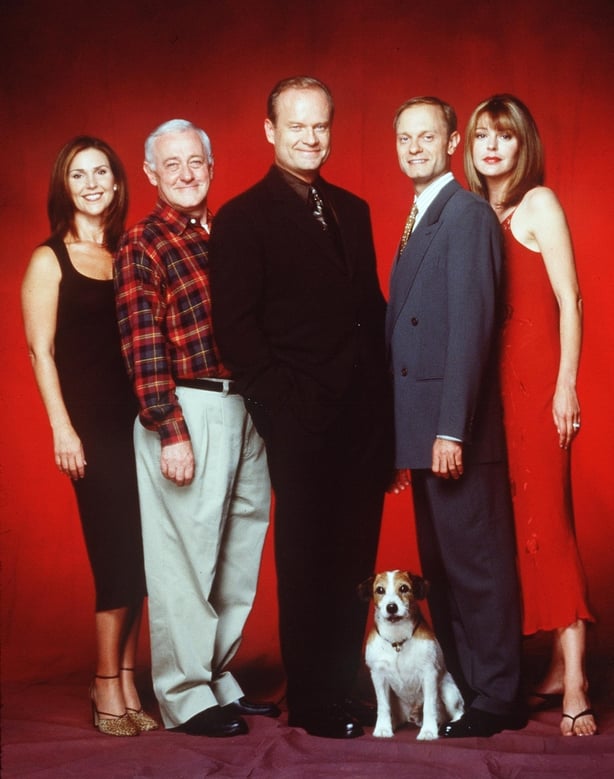 Paying tribute, his Frasier co-star Kelsey Grammer wrote: "He was my father. I loved him."
He was my father. I loved him. pic.twitter.com/3mGcyEMxoy

— Kelsey Grammer (@KelseyGrammer) February 7, 2018
Born into an Irish family in Blackpool, Lancashire, Mahoney emigrated to the US as a teenager to join his sister.
He worked as an English teacher and as the editor of a medical magazine before deciding to pursue a career as a professional actor in his late thirties.
He became a mainstay of the Steppenwolf Theatre Company in Chicago, winning a Tony Award in 1986 for his performance in John Guare's The House of Blue Leaves.
It is with our deepest sorrow that we share the news that ensemble member of 39 years John Mahoney passed away. Tonight's opening night performance of You Got Older has been cancelled. We are instead inviting all to gather in Front Bar this evening. All are welcome to join us. pic.twitter.com/k8yrrR7ICA

— Steppenwolf Theatre (@SteppenwolfThtr) February 6, 2018
Mahoney also took to the stage at the Galway International Arts Festival in a number of productions including Eugene O'Neill's Long Day's Journey Into Night and Bruce Graham's The Outgoing Tide.
We are so sad to hear of the death of our dear friend John Mahoney. He performed so many memorable roles at the Festival and often holidayed in Galway. A truly brilliant actor. What a wonderful, sweet and gentle man he was. We loved him dearly. @NorthlightThtr @SteppenwolfThtr pic.twitter.com/062DVDYhrl

— Galway Int Arts Fest (@GalwayIntArts) February 6, 2018
On the big screen, his film credits included Tin Men, Suspect, Moonstruck, Eight Men Out, Say Anything, Barton Fink and The Hudsucker Proxy.
On television, his credits included Hot in Cleveland, In Treatment, ER and Cheers.
But it is for his role as loveable curmudgeon Martin Crane in Frasier that he will be best remembered.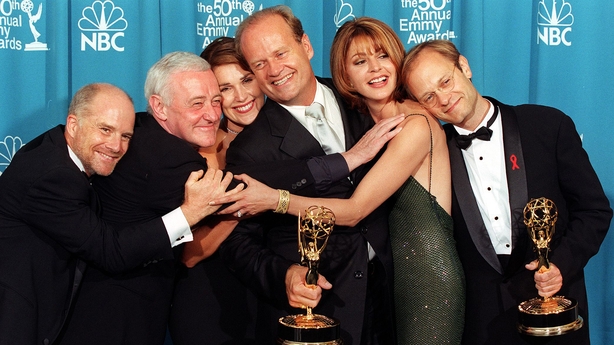 Mahoney played the role of Frasier (Kelsey Grammer) and Niles (David Hyde Pierce) Crane's father from 1993 to 2004 and was nominated for two Emmy and two Golden Globe awards for his work on the show.
He shared the Screen Actors' Guild award for Outstanding Performance by an Ensemble in a Comedy Series with his Frasier co-stars in 2000.
Paying tribute, the Mayor of Chicago, Rahm Emanuel, said Mahoney's "work and impact will endure for generations".
John Mahoney was a fixture on the Chicago stage for over 30 years through countless award-winning performances and as a member of @SteppenwolfThtr. Though he will be missed, his work and impact will endure for generations to come. pic.twitter.com/e9hiaFSCzk

— Mayor Rahm Emanuel (@ChicagosMayor) February 6, 2018
Mahoney's Say Anything co-star, John Cusack, said he was a "great actor" and "lovely kind human".
Great actor - lovely kind human -any time you saw him you left feeling better - RIP John … https://t.co/jHXPHm1dEb

— John Cusack (@johncusack) February 5, 2018
Speaking on Morning Ireland, Paul Fahy, Artistic Director with the Galway International Arts Festival, said: "He was such a lovely, sweet man.
"He adored Chicago - it had become his hometown - but he had been coming to Galway since 2001 when he first came to the festival, playing James Tyrone in Long Day's Journey Into Night... He loved Galway City and he loved Connemara. He often came back privately for holidays, especially in the wintertime."
Here are some more of the tributes:
John singing at my wedding. Watch Moonstruck, Say Anything and/or Frasier or anything you can with him in it and raise a glass to John. Remember him well. pic.twitter.com/Tj3i5B4x13

— Peri Gilpin (@GilpinPeri) February 6, 2018
The great John Mahoney passed away today at age 77. I've not known a kinder man nor more brilliant actor. We were all blessed to have spent 11 glorious years together. pic.twitter.com/hn3SZwuEy4

— Jeff Greenberg (@JeffGreenbergCD) February 5, 2018
He was Dad to Frasier and Niles (AND Diane Court) but also a Father figure to us all. Rest In Peace, John Mahoney! https://t.co/Bj25Ppd4n6

— KevinSmith (@ThatKevinSmith) February 6, 2018