Music sensations Celtic Woman can't wait to return to their Irish roots and bring songs that may be forgotten back to life.
The Grammy-nominated group, consisting of Susan McFadden, Éabha McMahon, Máiréad Carlin and Tara McNeill, are currently promoting their brand new live CD and DVD: Homecoming – Live From Ireland, and are set to take the show to both Australia and America over the coming months.
Speaking to RTÉ Entertainment, the group admitted that they can't wait to return to their Irish roots and bring songs that may be forgotten back to life.
"We're definitely trying to experiment a bit more. The last three albums have been so different from each other. I think that's a really cool thing. Celtic Woman changes all the time," Máiréad said.
"Our Destiny album was really worldly. There was quite funky elements in that. Then came Voices of Angels which was pretty much classical and orchestral.
"Homecoming again has gone back a bit more to our Irish roots. We're using a lot more Irish composers like Mick Hanly. He's just done a song there for our current show.
"It's a really exciting time for us because we're getting to explore a lot more repertoire. Ireland is known for its storytelling. We have some brilliant songs that haven't been touched in years. That's something we want to do a bit more of," she added.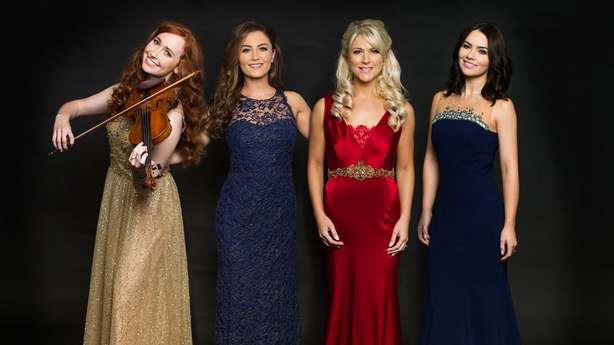 The quartet has already extensively travelled around the world performing but it will be Tara's first time visiting Australia - and she can't wait to pack her summer wardrobe.
"We go to Australia on Sunday for over two weeks," Tara said. "The girls have been before but it will be my first time in Australia. I'm going to have to head to Penneys at the weekend to get some summer clothes.
"After that, we are going to be in the States for four months pretty much. That's going to be hectic. I think it's 96 shows in the States and it's almost every day. We're really looking forward to it," she said.
Celtic Woman's Homecoming - Live From Ireland CD and DVD, which was recorded live at a show in Dublin in September 2017, is on sale now.