If you're going no further than the sofa, here are some tips on what's worth watching on the box over the weekend. As ever, it's a busy one . . .
Pick of the Weekend
Ireland's Got Talent, 7.30pm, TV3
During the week I got to see a preview of the opening episode of TV3's new talent show, and I was blown away by it.
Offering superb Saturday evening entertainment, and the kind of production values associated with shows of this nature, Ireland's Got Talent hits the ground running.
You'll laugh, cry, empathise with and, in some cases, worry about some of the competitors, while judges Louis Walsh, Michelle Visage, Jason Byrne and Denise Van Outen all bring plenty to the table.
Of course it's manipulative. It's showbiz! But if you can't get a kick out of watching Lucy Kennedy playing mammy backstage before and after the acts perform, you're made of pure granite.
Who needs Ant and Dec when we've got Lucy K?
New or Returning Shows
Requiem, 9.00pm Friday, BBC One
This looks like spooky fun!
Matilda Gray is a successful cellist about to embark on a concert tour of New York. But her world is turned upside down when her mother inexplicably takes her own life.
Grief stricken, Matilda finds a box of items on her mother's bed relating to Carys Howell, a young girl who went missing from a small Welsh village two decades earlier.
Matilda travels to Penllynith to investigate whether her mother's suicide could be related to Carys's disappearance.
She stays at Dean House, which she recognises from a photo in her mother's belongings, and things start getting both sinister and familiar.
Nigel Slater's Middle East, 9.00pm Friday, BBC Two
In a brand new series, Nigel Slater embarks on a Middle Eastern food adventure, exploring some of the oldest and grandest cuisines in the world.
His first stop is Lebanon. The flavours, colours and fragrances of the region have travelled the globe, but Nigel sets out to eat and cook with the people who make the dishes every day - home cooks.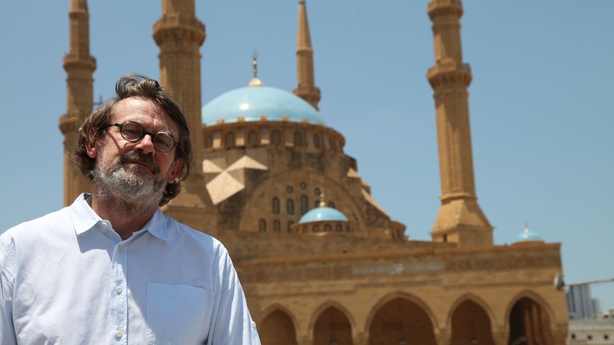 Maltese: The Mafia Detective, 10.00pm Sunday, Channel 4
This elegant and nostalgic crime drama was written by two heads behind Gomorrah and is set in Sicily in the 1970s.
Inspector Dario Maltese returns from Rome to his native Trapani in Sicily, which he has not visited since his father's death 20 years earlier, to attend the wedding of his best friend, Gianni Peralta.
He quickly finds himself pulled into a murder investigation and a complex web of widespread crime and corruption when Peralta and his fiancée are gunned down in front of him.
Ending this Weekend
Celebrity Big Brother: Live Final, 9.00pm Friday, 3e
The five CBB finalists are Ann Widdecombe, Jess Impiazzi, Courtney Act, Shane Lynch and Wayne Sleep.
Presenter Emma Willis will interview the winner after the British public has made their choice of who is going to succeed Sarah Harding, who won the title last year.
We can only wish Shane the best of luck.
Hits, Hype & Hustle: An Insider's Guide to the Music Business, 9.00pm Friday, BBC Four
The final episode of this series explores the relatively recent phenomenon of band reunions. PR Guru Alan Edwards, who's looked after Prince, The Rolling Stones, David Bowie and the Spice Girls, is your guide.
With unique revelations and access to some of the biggest acts in the world, the programme tells the story of why so many bands are getting back together, what happens when they do, and what it means for the music business.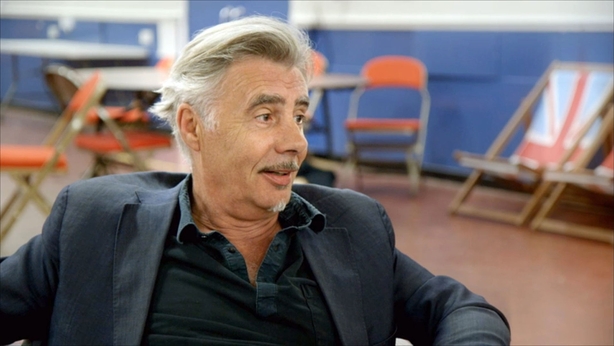 Spiral, 9.00pm Saturday, BBC Four
As season six of this French drama concludes with a double episode, Drissa Camara is double-crossed, but hopes his hold over Gilou will save him. The secrets and lies become too much for Tintin. Josephine is in jeopardy if she sticks to her story.
The Good Place, from Friday, Netflix
Season two of the hugely enjoyable comedy, starring Kristen Bell and Ted Danson, about the difficulties of trying to do the right thing comes to an end – what now for Eleanor Shellstrop?
In the wake of her suspicions about Michael and the Good Place being confirmed in last season's shocking finale, Eleanor's last-ditch attempts to trigger her memory may not succeed after all.
New to Download
Altered Carbon, from Friday, Netflix
This one has a bit of boasting to live up to, as it's pitched as a story of murder, love, sex, and betrayal, set more than 300 years in the future.
By then, society has been transformed by new technology. For example, consciousness can be digitised and human bodies are interchangeable. Death is no longer permanent.
Takeshi Kovacs (Joel Kinnaman) is a mercenary who wakes up centuries after his body was killed, and he's given the choice to either spend the rest of his life in prison for his crimes, or help solve the murder of the wealthiest man in the world.
James Purefoy also stars, and he was great craic as messianic serial killer Joe Carroll in The Following.
Coach Snoop, from Friday, Netflix
Iconic rapper Snoop Dogg stars in a series about the youth football league he created to keep kids from making the same mistakes he did growing up.
Don't Miss
Live Six Nations, 1.00pm Saturday, TV3
I normally steer clear of sport – if you're into it, you know when and where it's on – but it's a big weekend for TV3 as it opens its Six Nations coverage with Saturday's double-header.
First up it's Wales at home against Scotland at the Principality Stadium in Cardiff (KO 2.15pm), which is followed by the big one, as Ireland face France at Stade de France in Paris. Coverage of the Ireland game begins at 4.30pm, with kick-off at 4.45pm.
Here's former Ireland international and now TV3 analyst Shane Horgan talking up Ireland's chances:
Chat Show Line-ups
The Late Late Show, 9.35pm Friday, RTÉ One
Ryan Tubridy meets Brian O'Driscoll, Paloma Faith, Bernard O'Shea, Anna Geary and Nigel Havers.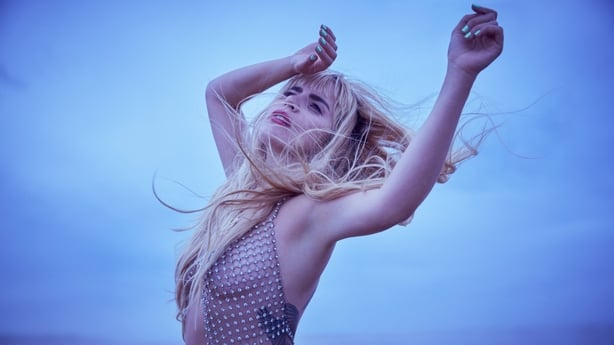 The Graham Norton Show, 11.05pm Friday, BBC One/11.00pm Saturday, TV3
Graham's guests include will.i.am, Imelda Staunton, Cuba Gooding Jr, and musical guest George Ezra.
Weekend Movies
Noble, 10.00pm Saturday, RTÉ2
Deirdre O'Kane stars as Dubliner Christina Noble, a children's rights campaigner, charity worker and writer, who founded the Christina Noble Children's Foundation.
Set in Vietnam in 1989, fourteen years after the end of the war, Christina Noble flies into Ho Chi Minh City (formerly Saigon) on a mission.
The film explores her tough upbringing in Dublin and her early adult life - it's the inspirational true story of a woman who believes that one person can make a difference.
Also . . .
The Talented Mr Ripley, 10.30pm Saturday, BBC Two
Matt Damon is superb in this tale of deception as Tom Ripley, an amoral young man in 1950s New York City making a living by telling lies, forging signatures and impersonating people.
A great cast includes Jude Law, Gwyneth Paltrow, Cate Blanchett and Philip Seymour Hoffman, as Ripley heads to Italy and gets up to no good.
Box Set Binge
The Wizard of Lies, from Friday, Sky Box Sets
In 2008, stockbroker, investment advisor and financier Bernie Madoff made headlines around the world when he was arrested for perpetrating perhaps the largest financial fraud in US history.
Starring Robert De Niro as Madoff and Michelle Pfeiffer as his wife, Ruth, this drama tells the entire story of Madoff's multi-billion-dollar Ponzi scheme and how his deception, lies and cover-up catapulted his family into a harsh and unrelenting spotlight.