Peaky Blinders star Cillian Murphy has laughed off the claim that his character Tommy Shelby will die when the crime-drama returns to BBC Two next year.
The Cork actor was a guest on RTÉ Radio 1's Today with Seán O'Rourke on Wednesday to discuss his work with the UNESCO Child and Family Research Centre at NUI Galway on teaching empathy in schools, when the conversation inevitably turned away from education to Peaky Blinders.
Irish actor and Peaky Blinders star - Cillian Murphy joined Sean O'Rourke live in studio earlier this morning#TodaySOR

Listen here: https://t.co/vQhdPTV3Ua

— Today Sean O'Rourke (@TodaySOR) January 31, 2018
"I was going out of here last week one day, wearing what I describe as 'my Peaky Blinders cap' - minus the sharp bit!" laughed presenter O'Rourke. "And somebody said, 'Ah, you know, he dies in the end!'.
"But I think it's a bit premature to be saying that, because I think they've just decided to have a fifth series."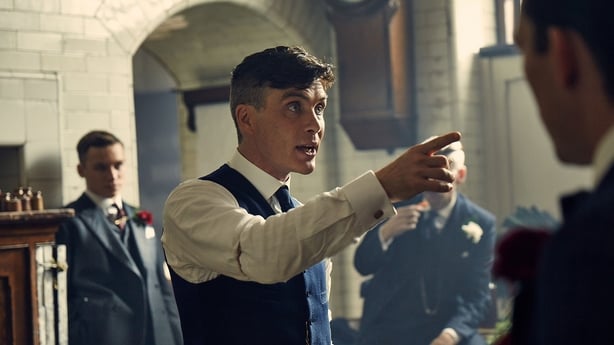 "Well, they've got more information than I do, that's for sure!" replied Murphy, laughing. "Yeah, they're going to do one more [series] next year."
When asked if he finds it tough playing the same character for so long, Murphy described it as "a privilege".
"I've never had that experience before of having a recurring character," he explained. "You work hard for four or five months and then you have a year off so it's not constant.
"To, sort of, mature alongside the character is very, very interesting, and the writing is really great. So no, it's been a real gift."
Murphy is about to begin rehearsals for the new Enda Walsh play, Grief is a Thing with Feathers. His new film, The Delinquent Season, will receive its world premiere at the Audi Dublin International Film Festival in March and will be released in cinemas later this year.