John Byrne travels to London to visit the set of Peter Rabbit on location at Harrods and talks with the film's director, Will Gluck.
Harrods is probably the most famous shop in the world. It's certainly one of London's great tourist attractions, as well as being somewhere locals can come and indulge on some of its rather fetching and not inexpensive produce.
But today is a little bit different. Peter Rabbit's about, as the cinema version of the Beatrix Potter tales sets up at one of the poshest places on the planet.
I'm part of a group of journalists at the Knightsbridge-based department store being brought around the enormous retail space by Rachel Galvin, a Dubliner under the employ of Harrods.
It's clearly a well-drilled business that employs the population of a small village, so the arrival of a Hollywood film crew doesn't cause much of a distraction. It's business as usual - and it's booming, as usual.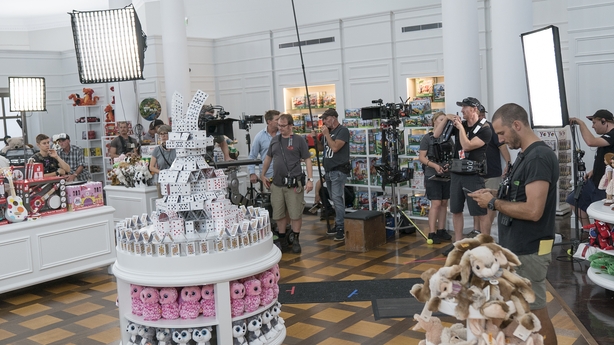 Outside on the pedestrianised Hans Crescent it's more like a film set. With crew members, cameras, wiring and what seems like an awful lot of people doing a fair approximation of nothing, the side street set is pretty full, and not helped by a lot of passers-by deciding to hang about snoopy-style rather than keep on walking.
That only becomes a problem when there's some filming to be done, but this small scene - where Domhnall Gleeson's character runs for a few seconds along the side entrance to Harrods - takes about 90 minutes to complete. Glamorous it ain't. Even the Harrods doorman has to stifle the occasional yawn.
Still, showbiz is more about creating illusions than embracing realities - we are dealing with an animated rabbit, after all - so the end justifies the means here. The end result will be the release in March of Peter Rabbit, surprisingly the big screen's first take on the legendary and much-loved character.
James Corden will voice Peter, while Domhnall Gleeson plays Thomas McGregor, a new farmer who seeks to be rid of Peter Rabbit and end his mischievous acts. Rose Byrne, meanwhile, stars as Bea, a new neighbour who becomes a focus for McGregor.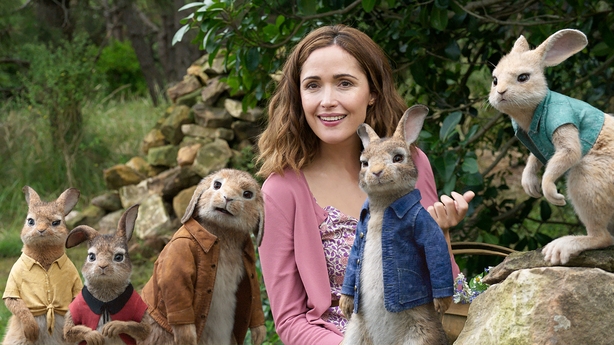 It's a classic blend of live and animated characters, with the added bonus of today's technology, which almost completely blurs the lines between the two.
"The effects available nowadays are incredible," says Peter Rabbit director, Will Gluck, who chats away enthusiastically during a lull in shooting outside Harrods to talk a little about the highly anticipated film.
"The rabbits are going to look like real rabbits - there's definitely that aspect of it - but the reason why I think I wanted to make this now is . . . . Peter Rabbit's really about sharing the garden, about who owns what, who shouldn't be where they should be, and that whole kind of imagery of leaving the gate open and sharing the garden is very important right now. I kind of looked at it that way - there's no better time to talk about where we belong than now."
A youthful-looking 46-year-old, Gluck has been in the business for a while and most recently directed the 2014 version of the musical Annie, but Peter Rabbit is a subject that's clearly close to his heart. This is quite literally a labour of love.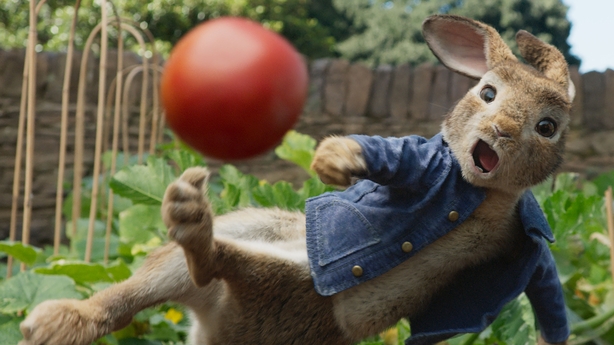 His father (also a Peter) read him the stories when he was a youngster and he's eager to emphasise that the film is treating both its subject matter and potential audience with the utmost respect.
"We're making this film for all ages, because - yes, people who are young, very young - Peter Rabbit will have been read to them, so they know what it is. But, as you can kind of tell, we've taken what Peter is and expanded it quite considerably. And there's a love story with humans in it.
"With this movie, we want parents to come with their kids, and we make it for the parents as well. You don't have to have read Peter Rabbit, you don't need to know anything about Peter Rabbit. The kids are going to like it, but I'm very certain that adults will too, because I've made it in my style, which is meta."
Furry mayhem for Domhnall Gleeson in an exclusive clip from #PeterRabbitMovie - in cinemas March 16. @SonyPicturesIRL @BeatrixPotter pic.twitter.com/jdsHw6C7Gm

— Entertainment on RTÉ (@RTE_Ents) January 26, 2018
That self-referential approach has neither hampered Gluck's direction nor dampened his fanboy enthusiasm for a project that's very close to his heart. The fact that he's the first to provide a cinematic take on Beatrix Potter's creation has been a major positive for this lifelong fan.
Smiling broadly, he explains: "The fun part of this movie is that, as there has never been a [Peter Rabbit] movie made [before], there really is no narrative to Peter Rabbit, it's kind of just the idea that he's mischievous and funny, so it's given us the opportunity to take something that people know, as a starting point, and jumping off on it.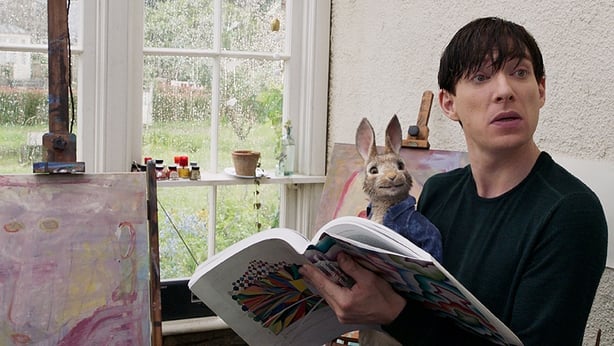 "We were so honourable to Peter Rabbit and Beatrix Potter, every single possible thing that we could do in this movie, was honouring her, and her art work, and her characters. We were very faithful, but that's such a small part of this movie, that world was so small, we kind of made it our own after that."
But as well as creating a film that modern audiences could enjoy, he's also very keen to keep the film in line with the tone of the books. Not easy, considering that the books first appeared between 1902 and 1912.
"We did so with great difficulty," Gluck admits. "The good news is that we've had such a good relationship with Penguin, and the Peter Rabbit brand, and Beatrix Potter's estate and the National Heritage Trust, so we're doing everything we possibly can to keep the feel of it.
"We always ask ourselves, every step of the way on this movie, is this something Peter Rabbit would do? We almost like archaeologists from what Beatrix Potter wrote about Peter Rabbit, and make sure those are the DNA and then expand.
"So if Peter Rabbit is running through the streets of London, would it make sense? We never want to put him in a situation that he never would be in. It's not hip. There's no hoodies, ear pods - none of that stuff."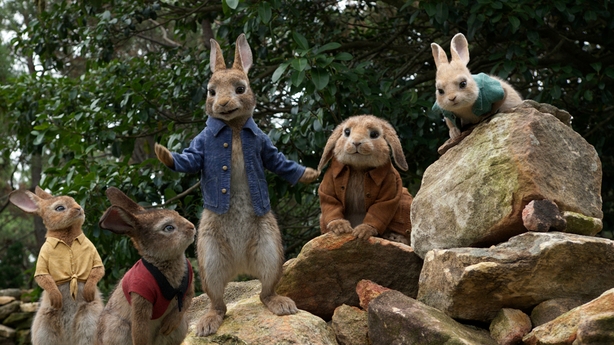 "This movie takes place in a timeless time," he adds. "It doesn't take place in the 1880s, it doesn't take place in the 2000s, it takes place in a time where hopefully everyone who watches it feels comfortable, but doesn't feel it's a specific time period.
"No one has a cell phone here. No one has earphones, nothing electronic, there's no billboards - but yet you're still in London."
And as for working with Domhnall Gleeson, Gluck is clearly a fan of the 34-year-old Dubliner who's been on a vertical trajectory in his career ever since he was nominated for a Tony Award back in 2006. "I always thought he was an amazing actor," Gluck insists. "He's very serious but he's very funny.
"I met with him outside of London, about a year ago, and I wanted a young McGregor who could embody both the old-fashionedness of it but also the youth of it - he's extremely funny and an amazing actor.
"I'm excited for people to see him and Rose Byrne together."
Peter Rabbit is released on March 16.
We need your consent to load this YouTube contentWe use YouTube to manage extra content that can set cookies on your device and collect data about your activity. Please review their details and accept them to load the content.Manage Preferences