If you're going no further than the sofa, here are some tips on what's worth watching on the box over the weekend. As ever, it's a busy one...
Pick of the weekend
All Together Now, 7.15pm Saturday, BBC One
Hosted by comedian Rob Beckett, this is a brand new six-part entertainment series searching for a singer. Yep, yet another talent show.
The trick with All Together Now is that a range of talented singers take to the stage to perform in front of The 100 - a unique panel of music experts and performers from all over the UK.
If any of The 100 like what they hear, they can stand up, join in and sing along. The greater the number that join in, the higher the act's score.
Heading up The 100 is pop icon Geri Horner, formerly Ginger Spice from the Spice Girls.
Anyone know when Ant and Dec are back?
New or Returning Shows
The National Television Awards, 9.00pm Friday, TV3
Dermot O'Leary presents the glitzy ceremony at the O2 in London, celebrating the very best in British television, and announcing the winners of the coveted awards.
From best crime drama to finest comedy and serial drama, everything is covered, including the newly renamed Bruce Forsyth Entertainment Award.
Here's one winner that was anything but a surprise:
The Last Leg, 10.00pm Friday, Channel 4
The award-winning series is back for a 13th run of irreverent satire and sharp topical comedy hosted by Adam Hills, Alex Brooker and Josh Widdicombe.
In this first show David Tennant, Rachel Johnson and Craig David join the trio live in the studio to examine the biggest and most entertaining news stories and the main talking points of the week.
Expect plenty of stuff like this:
Holocaust: The Revenge Plot, 9.00pm Saturday, Channel 4
This looks fascinating. In the dying days of World War II, a secret organisation of Holocaust survivors plan revenge. Six million Jews are dead but, by 1946, just a handful of Nazis face trial. Most of the guilty will never face justice.
For many of Hitler's victims, this is not enough. Based on previously unheard recordings and exclusive interviews with those involved - all of whom are over 90 - this documentary tells the story of a remarkable secret group known as The Avengers, who decide to take matters into their own hands.
Their plan is to murder six million Germans by infiltrating German cities and poisoning the water supply.
Darcey Bussell: Dance Beyond Boundaries, 10.00pm Saturday, BBC Two
Strictly judge Darcey Bussell steps out of the world of ballet to pick two modern dance works that take familiar genres into uncharted territory.
First are Olivier Award-winners Boy Blue Entertainment. Emancipation of Expressionism, directed by Oscar-winner Danny Boyle, has taken them onto the GCSE dance curriculum as a key work.
Then it's a Canadian-based collective Le Patin Libre (which literally means 'the free skate') who perform on ice in what's described as 'daring and dazzling ways'.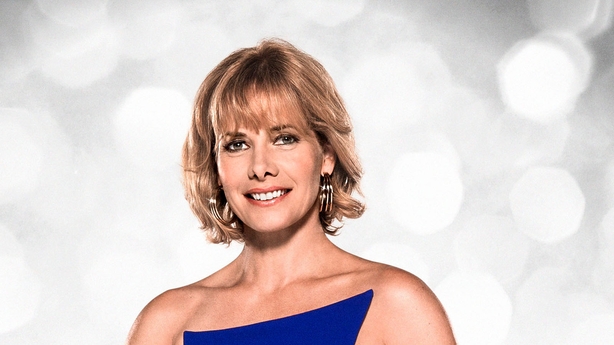 Chris Packham: In Search of the Lost Girl, 9.00pm Sunday, BBC Two
In 1998, wildlife enthusiast and photographer Chris Packham had a remarkable encounter with the Orang Rimba, a tribe of hunter gatherers in the rainforests of Sumatra, Indonesia.
It was the first time he had ever seen people living in perfect harmony with their environment. One photograph in particular that Chris took, a picture of a young tribal girl, has since become immensely important to him as a barometer of how we are treating our planet.
In this real-life detective story, with no clues as to her identity or whereabouts other than his original photograph, Chris sets off to Sumatra 20years on to try to find the girl in the picture.
Endeavour, 8.00pm Sunday, be3
A funfair on Cowley Green turns sinister when a young bus conductress, Jeannie Hearne, disappears, seemingly without explanation.
When her body is found the next morning, Inspector Thursday discovers that Morse's new friends are involved. When Morse's millionaire friend is killed, but then appears the next day, Morse realises his future is as a detective and the solution lies at the funfair where Hearne went missing.
Ending this weekend
Monty Don's Paradise Gardens, 9.00pm Friday, BBC Two
Monty Don continues his quest to uncover the secrets of paradise gardens.
In Turkey he's dazzled by an extraordinary display of the Ottoman Empire's favourite flower - the tulip - and learns of its sacred significance.
He also visits the most famous tomb of them all, the Taj Mahal, before returning to the UK to see how the concept of paradise gardens have fared in some very different places.
New to Download
The Walking Dead, from Friday, Sky Box Sets
With the second half of The Walking Dead season eight set to return to NOW TV in February, every episode so far becomes available at Sky Box Sets.
Viewers can follow deputy sheriff Rick Grimes (Andrew Lincoln) from the very beginning, where he and a group of survivors attempt to navigate a post-apocalyptic world ravaged by the undead, all the way up to the season eight's mid-season finale, where cruel and manipulative fellow survivor Negan unleashes hell on Rick's army.
Don't Miss
McMafia, 9.00pm Sunday, BBC One
Here's a show that has confused and turned off viewers with its constant movement and convoluted plots – but it's much more fun if you just let it go in its dizzying way and enjoy the ride.
Playing Alex Godman, the British-raised son of a Russian mafia boss, James Norton is doing the best James Bond audition since Tom Hiddleston in The Night Manager, and McMafia is clearly that show's hyperactive younger cousin.
This week, it becomes clear that Alex's concerns aren't unfounded, as a surveillance operation against the Godman family does indeed appear to be underway. But Rebecca is unable to cope with Alex's paranoid and remote behaviour, and a huge argument ensues.
Chat Show Line-ups
The Late Late Show, 9.35pm Friday, RTÉ One
Ryan Tubridy meets Amy Huberman, Maria Doyle Kennedy, rugby star Peter Stringer, Web Summit man Paddy Cosgrave, and child psychologist David Coleman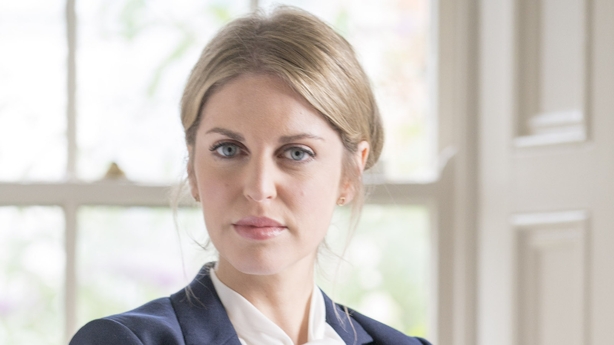 The Graham Norton Show, 11.05pm Friday, BBC One/9.30pm Saturday, TV3
Tom Cruise, Henry Cavill, Rebecca Ferguson, and Simon Pegg fill Graham Norton's sofa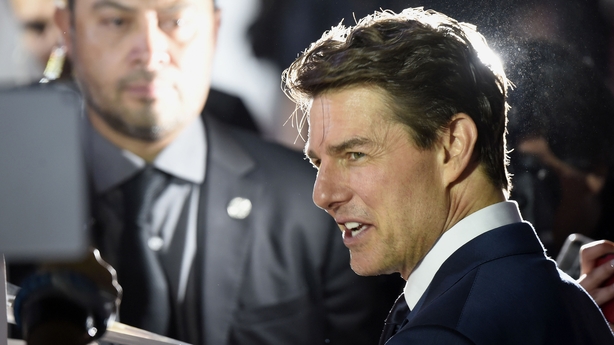 The Ray D'Arcy Show, 9.40pm Saturday, RTÉ One
Ray is joined by Olympic medallist Michael Conlon, Holocaust survivor Tomi Reichental, and singer Linda Martin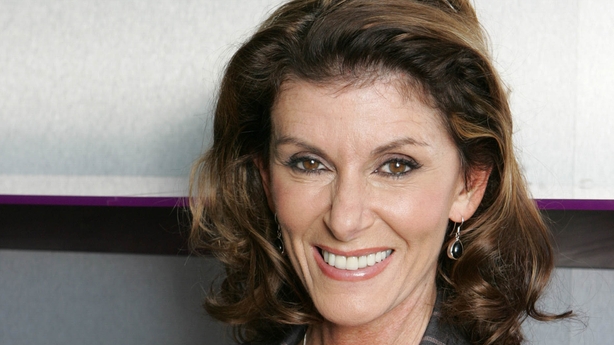 Weekend Movies
Birdman, 10.30pm Saturday, BBC Two
This 2014 black comedy is one of the best films of the last decade, with Michael Keaton in superb form in the lead.
He plays Riggan Thomson, a faded American actor famous for playing the superhero Birdman 20 years ago.
Tormented by the mocking and critical internal voice of Birdman, Riggan is trying to gain recognition as a serious actor for writing, directing, and starring in a Broadway adaptation of a short story by Raymond Carver.
Also...
Adam & Paul, 11.55pm Saturday, RTÉ 2
The much-loved Irish buddy dramedy about a day in the life of two drug addicts as they wander around Dublin trying to score heroin. You've probably seen it before, but it stands up to repeat viewing.
The Wolf of Wall Street, 9.00pm Sunday, Film 4
Leonardo DiCaprio stars in his fifth collaboration with Martin Scorsese in this critically acclaimed black comedy, based on the memoirs of Jordan Belfort, a stockbroker in the 1980s and '90s who manipulated the markets and defrauded investors of $200 million.
Box Set Binge
Black Books, All 4
Marvelous sitcom created by Dylan Moran and Graham Linehan, which sees the former playing boozy book shop owner Bernard Black, a man not at one with the Human Race.
It's basically a superb three-hander with Bill Bailey and Tamsin Greig featuring as Bernard's helpful assistant, Manny Bianco, and his best and only friend, Fran Katzenjammer, who starts off as a shop owner based next door.
Black Books ran for three seasons and just 18 episodes, but each one is a comic gem.