Red Rock returns after a long hiatus, there are highlights from last night's SAG Awards, and One Day: How Ireland Eats is a documentary about our current fuelling habits
Pick of the day
Red Rock, 9.00pm, TV3
The wait is over for Red Rock fans as the award-winning drama makes an explosive return having been off the small screen since last May.
The shocking departure of Sharon has thrown Paudge through a loop, as he's struggling to care about his work without his best friend by his side. There's nothing anyone can do to cheer him up.
Meanwhile, a grieving Aoife Burke arrives at the station, and she's also furious following Ash and Paudge's failure to inform her of the discovery of her mother's body.
Aoife has been sleeping rough and she's reluctant to return home to live with her mother's seemingly aggressive ex-partner. Taking pity on her, Paudge tries to help her find somewhere safe to stay.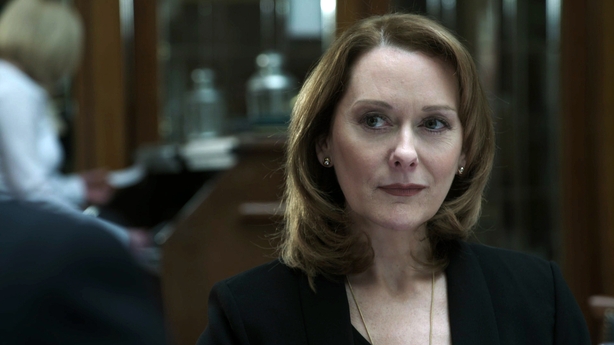 New or Returning Shows
One Day: How Ireland Eats, 9.35pm, RTÉ One
Filmed at multiple locations throughout Ireland, this documentary presents a fascinating snapshot of what and how we in Ireland are eating, and the intricate supply chain that exists today.
There's the baker in Wexford who starts work at 5am to ensure there's fresh bread on supermarket shelves nationwide, and the potato grower who begins the harvest at 7am on a farm in Meath.
There are the caterers who fill and pack 200,000 sandwiches every day, the Irish Army chef preparing lunch for 150 soldiers at a field kitchen canteen in Cork, and a soup-run at 9pm that's a lifeline for rough sleepers.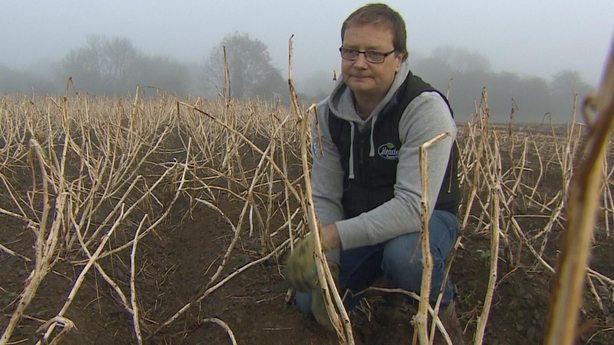 Great American Railroad Journeys, 6.30pm, BBC One
Armed with his 19th-century Appleton's guidebook to the United States and Canada, Michael Portillo embarks on his latest trolley jolly: a 1,100-mile railroad journey from Boston to Toronto.
Along the way, he encounters revolutionaries and feminists, pilgrims and witches and rides some of the oldest and most breathtaking railroads in the world.
First up, he takes America's first subway and sups oysters in Boston's oldest restaurant, before reaching Lowell, renowned as the birthplace of the American Industrial Revolution.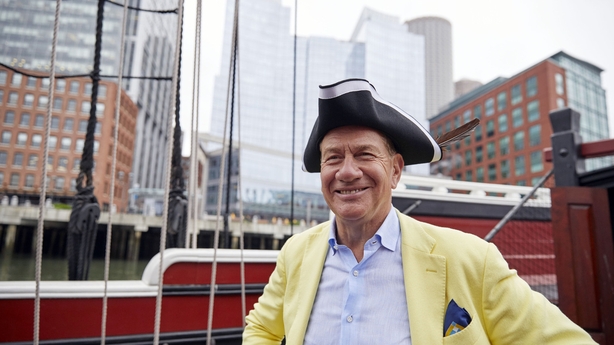 Ending Tonight
Surgeons: at the Edge of Life, 9.00pm, BBC One
This groundbreaking three-part series concludes with the extraordinary stories of clinical trials being carried out at the surgical unit at the Queen Elizabeth Hospital in Birmingham.
Surgeons allow the cameras to follow as they venture into uncharted territory, performing new kinds of surgery on human subjects for the very first time.
Tracking three clinical trials at the vanguard of medicine, the programme asks what it is like to take part in this kind of experimental treatment, for both surgeons and patients.
For all involved, the stakes couldn't be higher.
Don't Miss
The 24th Annual Screen Actors Guild Awards, 9.30pm, RTÉ 2
One of the awards season's premier Hollywood events, the SAG Awards celebrate the outstanding motion pictures and television performances from the previous calendar year.
Kristen Bell presents the 24th Annual Screen Actors Guild Awards, the ceremony's first ever MC. Also of note, Morgan Freemen gets this year's SAG Lifetime Achievement Award.
Of Irish interest, both Irish actress Saoirse Ronan, for her role in Lady Bird, and London-Irish writer/director Martin McDonagh's Three Billboards Outside Ebbing, Missouri, are nominated.
We need your consent to load this YouTube contentWe use YouTube to manage extra content that can set cookies on your device and collect data about your activity. Please review their details and accept them to load the content.Manage Preferences