Catastrophe creator and star Sharon Horgan appeared on Wednesday's Tommy Tiernan Show on RTÉ One where she spoke about navigating the entertainment industry as a woman, as well as finding a balance between her career and home lives.
The Emmy-nominated writer and actress was asked by Tiernan if it's "very different for a woman in this industry or a man?"
"I don't know, not being both of those things," she quipped to laughter and applause from the audience.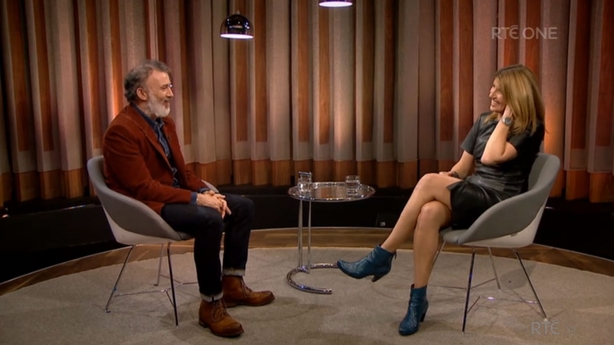 She continued more seriously: "It's an interesting time obviously. I got into comedy at a time when there was very few women around, so my experience of it and I know I'm very lucky and this was unusual was a good experience in that I benefited from the lack of female voices around because I was the token female.
"I think people have realised that woman are just as capable of telling stories that have universal appeal as men have. They've seen the bottom line, that we can sell films and make TV shows that are very popular and make money so I think that's changing everything. But I think that it's still a tricky place to be because it's still predominantly a bit of a boy's club and it'll take some time to change that, and it is changing, it's just a bit of a slow slog."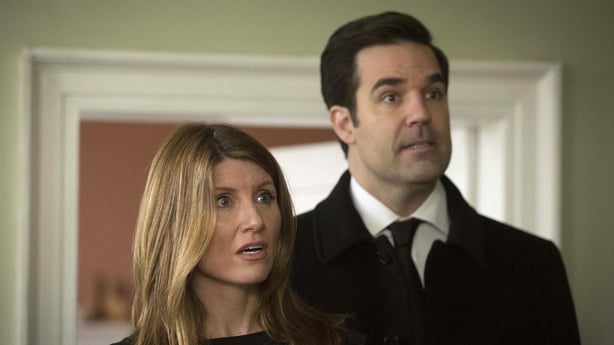 The 47-year-old TV star, who was born in London and raised in Co. Meath, went on to address the wave of sexual harassment and abuse allegations coming out of Hollywood.
"Even though it's a gross time, and really horrendous stories are coming out, it feels like a really positive time because the more people are called out on making women's lives difficult the easier it is for it not to happen again", she said.
The interview started off on rocky footing when Tiernan told Horgan the last time he saw her was at a private member's club in London in the wee hours of the morning, with Horgan responding "Don't remember that".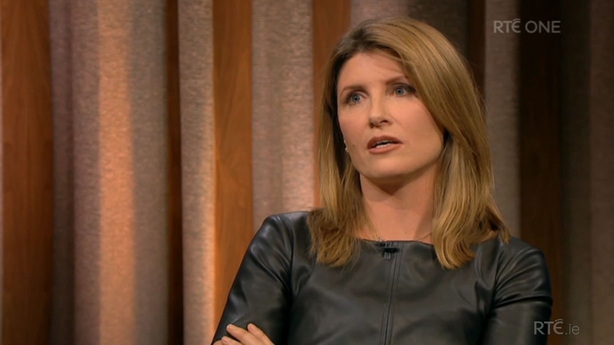 Horgan didn't seem too comfortable with the format of the chat show, which has the unusual twist of neither Tiernan nor the audience knowing who the guests will be until they walk out onto the stage.
"This is weird, this show", she said. "This is really odd, it's kind of nerve-wracking."
Tiernan mused: "Sometimes good stuff is only achieved when you make yourself a little bit vulnerable and push yourself into slightly uncomfortable territory", but Horgan countered, "That's too deep, I can't go there."
Tiernan joked back: "We could look at it the other way, I'm too lazy to do research."
He went on to ask Horgan what the experience has been like working in America while her children are at home in London.
"Well I don't leave them entirely, I don't entirely abandon them. I bought them two hamsters," she joked. "They were pretty happy with that."
'I don't entirely abandon them!' @SharonHorgan talks parenting with @Tommedian on The #TommyTiernan Show! pic.twitter.com/TAV2aGiDrI

— RTE One (@RTEOne) January 17, 2018
Horgan, who created and wrote the HBO series Divorce starring Sarah Jessica Parker, opened up about the difficulty of spending five months in New York working on the show.
"I kept telling myself that I was going for two weeks and then I'd be back, or the kids would be over and then it'd be three weeks and I'd be back or the kids would be over, but it isn't as simple as that. I was definitely close to losing my sh** by the end of it."
Tiernan said that it's a high price to pay for making TV shows for a living.
"It's best when I'm up in my office at the top of the house and I can pick up from school, I mean I don't like hearing them when I'm writing but I enjoy the odd visit, of course that's the dream but it's not as simple as that", she replied.
"But you just try and have some kind of balance. I used to give myself a really hard time about it and I give myself less of a hard time now, I think it's partly because my kids are turning out ok and we have a lovely relationship."
Catch up on The Tommy Tiernan Show on the RTÉ Player here.