Karen Koster explores the lives of working mothers in Mammy Guilt, Millionaire's Ex-Wives Club looks at the cost of divorce among rich people, and impressive Channel 4 drama Kiri continues.
Pick of the day
Mammy Guilt: True Lives, 9.00pm, TV3
In this very personal and emotionally-honest documentary, TV3 presenter Karen Koster explores the guilt and juggling that many parents experience and looks at the myths and fears around childcare.
She has two small children who go to crèche and another on the way. Despite her perceived glamorous red carpet life, Karen constantly struggles with the guilt of being a working mother and worries she is doing neither job as well as she could.
She meets all kinds of working mothers including those who live away from their children for work, childcare workers and a home-schooler.
Here, Karen Koster talks to RTÉ Entertainment about  Mammy Guilt:
We need your consent to load this Facebook contentWe use Facebook to manage extra content that can set cookies on your device and collect data about your activity. Please review their details and accept them to load the content.Manage Preferences
New or Returning Shows
Millionaire's Ex-Wives Club, 9.00pm, BBC Two
Gaining exclusive access to the hidden world of super-rich divorce, this intimate documentary follows ex-wives who went into battle with their exes, spending millions of pounds and years of their lives in the process.
For example, Michelle Young has clocked up 65 court hearings and 13 sets of lawyers in her crusade against her ex-husband Scot Young. Eleven years on, she hasn't given up yet.
They had two children and lived a lavish lifestyle together, but the end came in a shocking phone call: it was claimed that Scot had not only lost his entire fortune overnight in a big Russian property deal, but also had a breakdown . . . and was having an affair.
Eventually Michelle was awarded £26m, yet to this day has never received a penny.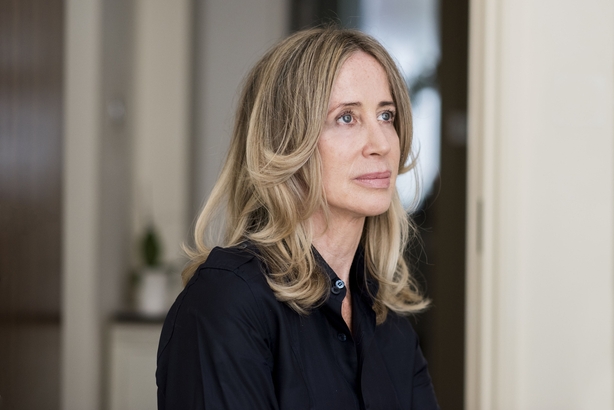 Don't Miss
Kiri, 9.00pm, Channel 4
It's part two of Jack Thorne's powerful and pretty compelling four-part drama about an abducted black girl, the eponymous Kiri (Felicia Mukasa), who was due to be adopted by a white foster family.
Tobi (Lucian Msamati) searches for his son Nate (Paapa Essiedu), the prime suspect in the case, and faces up to some uncomfortable truths about their relationship.
The witch-hunt is intensifying around social worker Miriam (Sarah Lancashire) who's under pressure to take the blame for what happened to Kiri.
On top of this, Kiri's foster family also find themselves in the media spotlight.
We need your consent to load this YouTube contentWe use YouTube to manage extra content that can set cookies on your device and collect data about your activity. Please review their details and accept them to load the content.Manage Preferences