In an Irish television exclusive, former White House press secretary Sean Spicer will appear on this week's Late Late Show.
Spicer, who was a key public figure in the early days of Donald Trump's presidency, will be interviewed live in studio by Ryan Tubridy about what it was like to be part of one of the most controversial US presidencies in history.
The political aide will also be talking about finding himself at the centre of a media storm after his first press conference in the White House where he claimed Trump's inauguration crowd was "the largest audience to ever witness an inauguration, period".
Spicer will explain why he still believes he was right to make that claim as well as telling viewers about his six months as press secretary, including what he really thinks of Melissa McCarthy's Saturday Night Live impression of him, what he thinks of Michael Wolff's explosive new book Fire and Fury, and why he ultimately decided to resign from the White House post.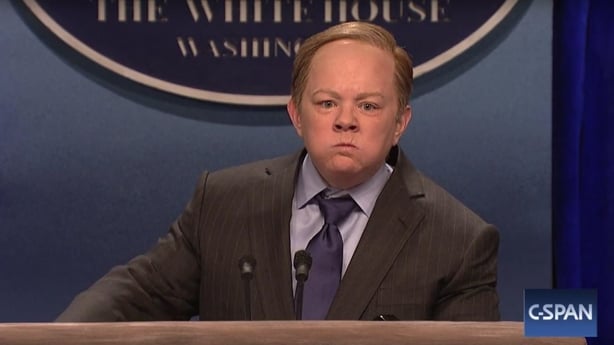 Spicer will also tell viewers why he still supports Trump and believes he will win another term in the White House in 2020.
Late Late host Ryan Tubridy said: "Donald Trump's presidency is one of the most fascinating and extraordinary things to happen in our lifetime. Sean Spicer was right there watching it all in a front row seat.
"I am really looking forward to getting his firsthand account of what it was like to be there in that White House with the world's media watching and his insights into what's really going on in Trumpland."
Spicer will also be chatting to Tubridy about coming to Ireland to find his much-mentioned Irish roots.
The Late Late Show, RTÉ One, Friday, January 12 at 9.35pm. The full line-up will be revealed tomorrow.