Michael Douglas has moved to strongly deny any potential story that may be published concerning an allegation that he engaged in a sexual act in front of a former female employee in the 1980s.
The double Oscar winner has given an interview to US entertainment trade publication Deadline in which he addressed allegations made by the unnamed woman.
Douglas explained to Deadline that his attorney had contacted him to say that another publication, The Hollywood Reporter, was considering a story on the woman's allegations.
The actor and producer told Deadline that it had been alleged that he "used colourful language" in front of the former employee; "spoke raunchily, or dirtily" with his friends in phone conversations that the woman overheard; "blackballed her from the industry and stopped her from getting another job" and engaged in a sexual act in front of her.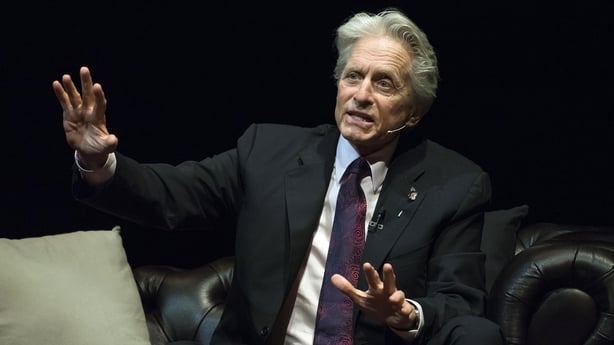 "I talked to the reporter and said, 'Listen, as far as using colourful language in front her, I apologise," Douglas told Deadline. "None of it was directed at her; she didn't say it was."
"As to colourful language, she may have overheard private conversations, and if she was offended, she could have excused herself," Douglas continued.
He also denied "blackballing" the woman.
"She was a lady who was involved in development at my company, and we just didn't have a good development record in the time she was there, so I just moved on. I never blackballed her," he said.
Douglas then went on to strongly deny the fourth allegation.
"I pride myself of being so supportive of the women's movement," he continued. "My mother [the late Diana Dill] was an actress, and I myself [am] married to an actress [Catherine Zeta-Jones] and have been supportive of this movement wholeheartedly, through all my years."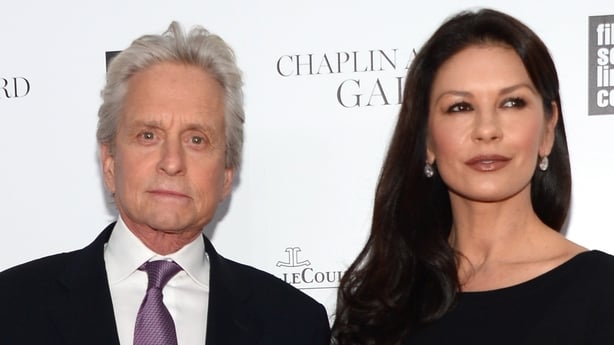 When asked by Deadline if he was saying that he "never harassed this woman, or anyone else, in such a salacious manner as she has alleged to a journalist", he replied: "Absolutely; that's exactly what I am saying."
The 73-year-old said that the allegations had been a "complete nightmare" for him and his family.
"It's extremely painful," he said. "I pride myself on my reputation in this business, not to mention the long history of my father [Kirk Douglas] and everything else. I don't have skeletons in my closet, or anyone else who's coming out or saying this."
"I support the #metoo movement with all my heart," Douglas added. "I have always supported women, along the way."
"My reasons are personal in coming forward," he said. "But I'm going to continue the way I've always treated women, as equals and my peers. Working closely with them."