Girls creator Lena Dunham and her boyfriend Jack Antonoff have split up after more than five years together, it has been confirmed.
Representatives for Dunham and musician Antonoff confirmed the break-up to E! News.
The couple have been together since 2012 after they met on a blind date. A source told the website that the decision to part ways was mutual.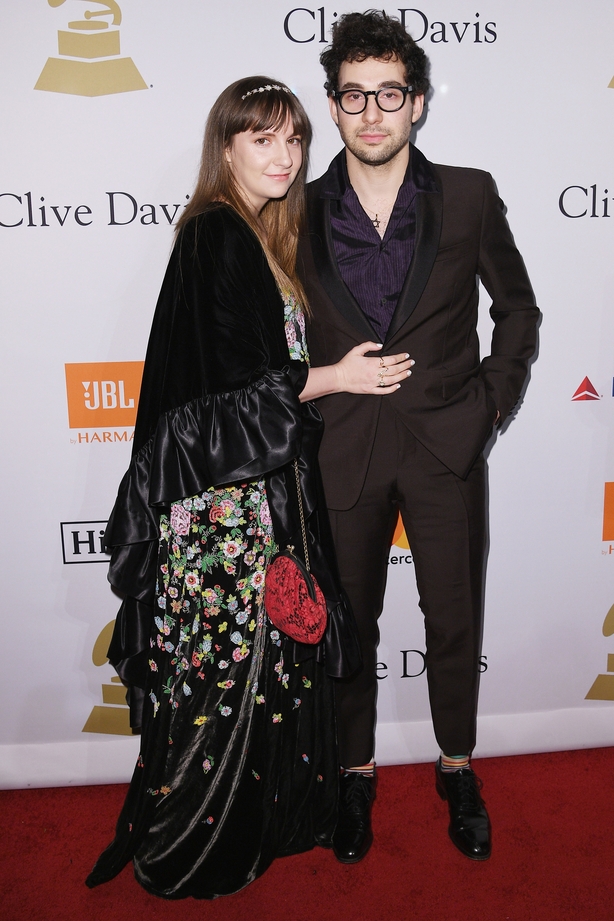 "Jack and Lena were growing apart and it just made sense for them to end their relationship where it was," the source said.
"They want the best for each other no matter what. They are both moving on."
In October last year, Dunham took to Instagram to celebrate their five-and-a-half year anniversary by posting a photo of themselves heading out to dinner with the caption: "Here is the picture that my ❤️ @americaferrera insisted on taking so we'd have evidence that this is how we dressed for a nice dinner.
"Our 5.5 year anniversary was yesterday. Still working hard to impress him in surprising ways. PS we independently dressed entirely in merch."
A few weeks before, she shared how thankful she was for her boyfriend and their relationship.
She wrote, along with a picture of them walking arm-in-arm: "Hey @jackantonoff remember your weird depression beard? Remember how depressed it made ME? Your vibe was very "just divorced my childhood sweetheart, getting into cigars and stuff.
"So glad that phase is behind us. So glad we've been together long enough to have phases. I miss you, come home soon."
In November, Dunham joked on Twitter that she thought Antonoff was planning to propose to her, only to realise that he was giving out about her to his sister.
I thought jack was furtively planning a proposal 💍 to me with his sister and he just admitted I actually caught him "talking shit" about me!

— 💎 Lena Dunham 💎 (@lenadunham) November 2, 2017
Neither Dunham nor Antonoff have publicly commented on the news of their split yet.