They're all back tonight - First Dates Ireland, Blue Bloods, Grey's Anatomy and Operation Transformation return and there's a fascinating new series about the machinations in the House of Saud - here's your TV highlights for tonight
First Dates Ireland, RTÉ2, 9.30pm
The restaurant of lurve opens its doors for a third series of romance, outrageous flirting and good craic. Watch as a whole new set of daters put their hearts on the line as they search for the one. On tonight's opening episode, Jackie is first to arrive and immediately starts turning heads with a dress you won't forget in a hurry. But will she find her date Joey just as alluring? Best friends, Leigh and Niamh from Athenry show up for a double date. Will Leigh hit it off with Offaly guy Samuel - whose celebrity crush is Leo Varadkar - or will Niamh fare better with her date, theatre director Isabelle? Fashion blogger Lawson turns up at the First Dates restaurant all dressed to impress, but will his efforts go to waste? Meanwhile, does salesman Ben have what it takes to seal the deal with party girl Amy?
Blue Bloods, RTÉ One, 10.15pm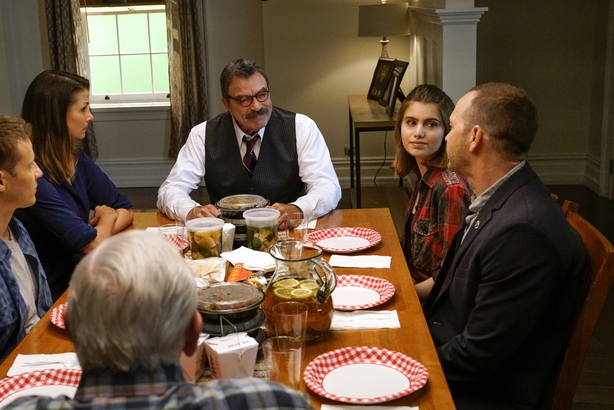 The cop family drama returns for a staggering eighth season with Danny contemplating retirement until Erin enlists him to help her with a case involving her ex-husband, Jack (Peter Hermann). Also, Jamie and Eddie go undercover as a couple, and Frank butts heads with the new mayor of New York City, Margaret Dutton, played by guest star Lorraine Bracco.
Grey's Anatomy, RTÉ2, 10.30pm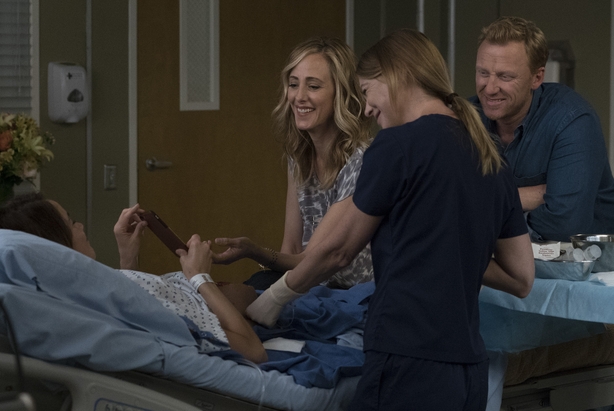 We don't what kind of wonder drug this loooooooong-running medical drama is on but here it is back for its 14th season. In an episode called Break Down the House, careworn Meredith and the team are focused on helping Owen's sister after her shocking return, and Amelia faces a conflict over a patient. Meanwhile, Bailey is forced to give Grey Sloan a face-lift after the fire, and the doctors are introduced to a few new faces that spice things up around the hospital.
Operation Transformation, RTÉ One, 8.30pm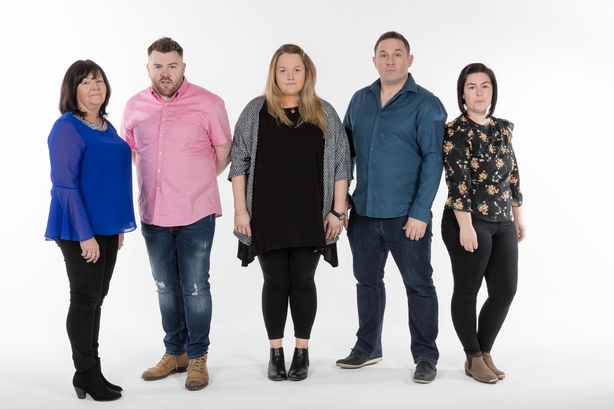 January is truly upon us with the return of the very popular get healthy and fit show. This is the eleventh series and we will meet 19 people from all over Ireland as they battle to lose weight. Tonight, they undergo a day of physical and emotional assessment with the Operation Transformation panel of experts at the Sport Ireland National Indoor Arena at the Sport Ireland National Sports Campus in Dublin. Kathryn Thomas will travel across the Country to reveal the first three Leaders who will lead the nation to a healthier future are revealed. Karl Henry will be asking families to get up off the coach and do his Ad Break Challenge.
House of Saud: A Family at War, BBC Two, 9.00pm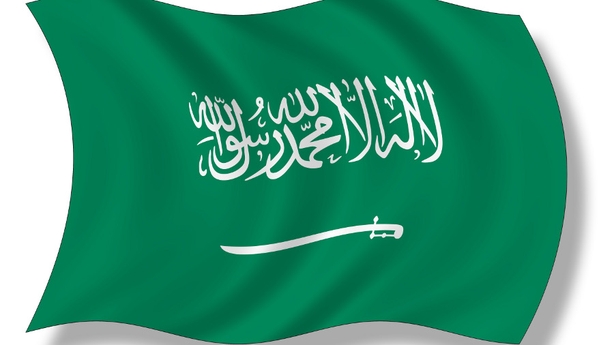 A definitive look at how the new challenges facing the Kingdom of Saudi Arabia could change our world. Since the Kingdom of Saudi Arabia was constituted in 1932, inexhaustible wealth has granted the Kingdom's ruling royal family total power at home and the freedom to act with relative impunity abroad. A growing regional confrontation with Iran has now placed the Kingdom at the heart of the crisis in the Middle East. Enter a new Crown Prince, Mohammed Bin Salman. This 32-year-old has pledged to transform the Kingdom and has taken a number of radical steps. As the new leader steps into the limelight, this three-part series highlights the challenges faced by Saudi Arabia today and examines the role the country plays in our world.
For full TV listings, click here.