Dancing With The Stars contestant Norah Casey has said she was left in tears while being put through her paces by her pro dancing partner Curtis Curtis Pritchard on the celebrity dancing competition.
Speaking to RTÉ Entertainment ahead of Sunday night's opening episode of the new series, the former Dragons' Den panellist said, "There is no messing with Curtis. He is dancing royalty - father, mother, his brother was in Strictly - and he's the boss.
"He absolutely pushes me! If I don't do it right, he'll say get back there and do it again. Even if I'm crawling and I say I can't do it, I can't do it! I could never put my heel to my bum, I'm sorry, but it's one of the things I could never do so every day we stretch that.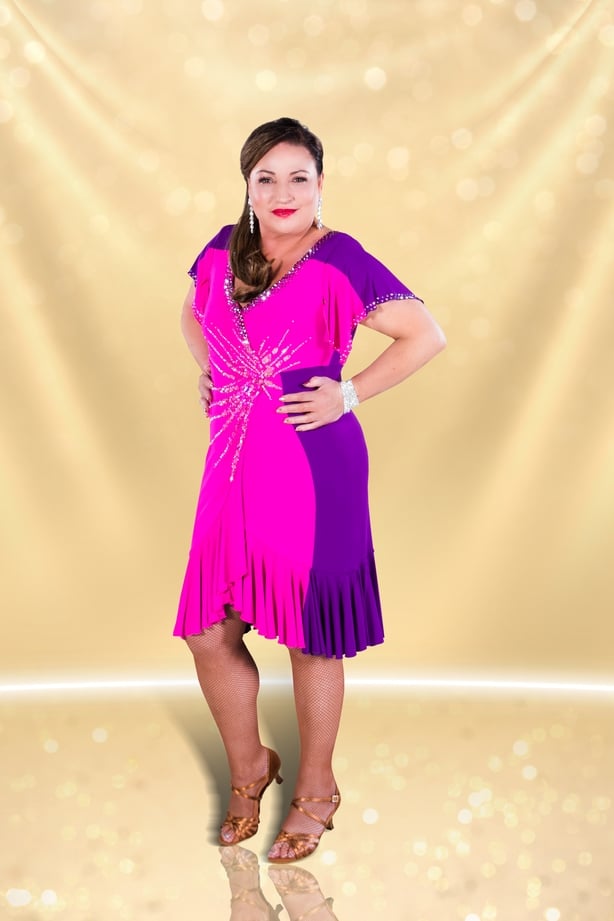 "Sometimes to the point where there are tears coming down my face and I still feel grateful that he's doing that. Isn't that weird? Is that masochistic? Actually it is! Hahahaha."
Norah's fellow dancing celeb and rival for the glitter ball crown singer Jake "brother of Nathan" Carter said he has really hit it off with his pro dancing partner Karen Byrne. "I think a lot of people think she's the strict dancer and there's no messing with her," he told RTÉ Entertainment.
"But honestly we get on like a house on fire, it's great. It's like we need subtitles with my scouse accent and her thick Dub accent and she is strict in the sense that I can be cheeky and mess around a lot and she knows when to say enough's enough, let's start dancing. She lets me do what I want and then she reins me in when we have to dance."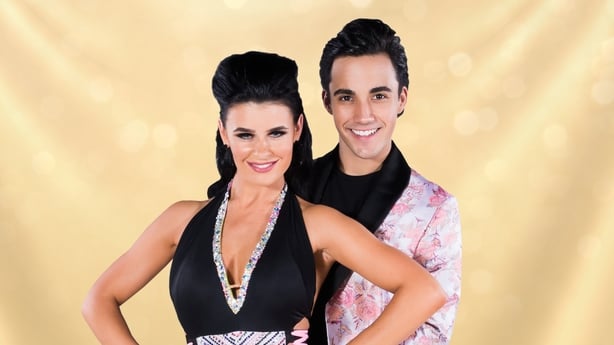 Norah also said that she did not hesitate when she was asked to take part in the new series of DWTS. "I knew I was selling my business and I thought it's like god has written this for me - I need to get fit and I've never danced and I'd love some fun in my life.
"I've spent my whole life working since I was 17 and I haven't had, sometimes, the best of years so I said I'd love to do this and then the terror set in! I realised I can't dance and I was on crutches from a kneecap replacement and I was conscious that I was overweight and I wondered can you be too old to dance? That was all the terrors I felt."
Jake says that just because he's a singer and performer it doesn't mean he's a natural dancer. "I can sort of keep time but I definitely wouldn't call it dancing.
"I sing and I have a guitar in front of me and there's always the band behind me as well. I can interact with a crowd but dancing without a guitar or a microphone, that's when the nerves kick in - which is the left foot, which is the right foot? I count time so I won't be too bad."
Dancing With The Stars, RTÉ One, Sundays at 8.00pm
Watch DWTS preview show Can't Stop Dancing on RTÉ2 at 9.30pm on Thursdays 
We need your consent to load this Facebook contentWe use Facebook to manage extra content that can set cookies on your device and collect data about your activity. Please review their details and accept them to load the content.Manage Preferences