Former judge Paloma Faith has taken a pop at The Voice - which began its new run on ITV and TV3 on Saturday night - saying that even David Bowie wouldn't do well on the show.
Faith claimed the "fast track" process does not engender success. "I do feel like it's unrealistic, the time frame they're given on The Voice," she told Attitude magazine.
"I can't speak for The X Factor because I've not done it, but I do feel that The Voice is a bit of a fast track and you can't really guarantee success."
"I don't think David Bowie would have made it through on The Voice, never mind my chances, or those of Boy George," said the 36-year old singer.
Faith said that, "Ten years of singing in pubs with no one listening to me was vital to me as an artist and you can't get that in a couple of months."
She said that she and fellow Voice judge Boy George had serious doubts about the show. "I tried to help make the first transgender pop star the winner and George had this gothic lesbian who he was championing. And we were both obsessed by each other's choice."
"When the votes started coming in there was a modicum of hope for us that together we might do something amazing and innovative and exciting, then we were like, 'nope, we are f*****!'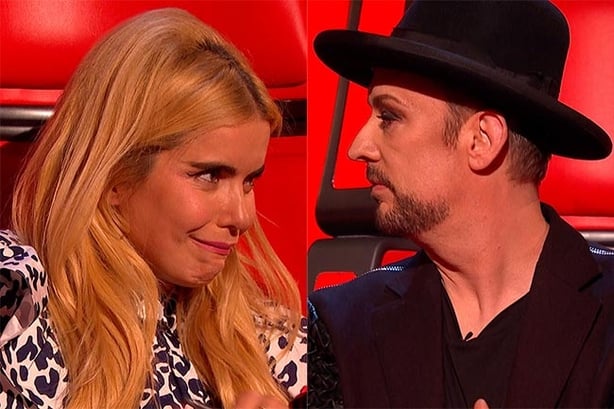 In November, Faith denied reports that she had secretly married boyfriend Leyman Lahcine, a French artist, born in Grenoble in 1987, whose art has been exhibited in New York and London.. She has a child with Lahcine but is still unwilling to say which gender the baby is after its difficult birth in December 2016,.
"I want two or three kids in all and they'll be gender neutral," the singer declared at the time, saying that she would not dress her baby in gender specific colours like pink and blue.