Coronation Street
This week on Coronation Street, Kate and Sophie arrive home from a night out that ends with them kissing on the doorstep.
Sophie is delighted, but when Rosie unwittingly tells Rana about the kiss she's gutted.
Elsewhere, Seb tells Abi he wants them to move away and start over. Abi admits that she failed at rehab and Seb orders her to leave. As Abi goes, she tells Seb she would like to run away too. Phelan catches the end of their conversation and watches Seb menacingly. For more, click here.
EastEnders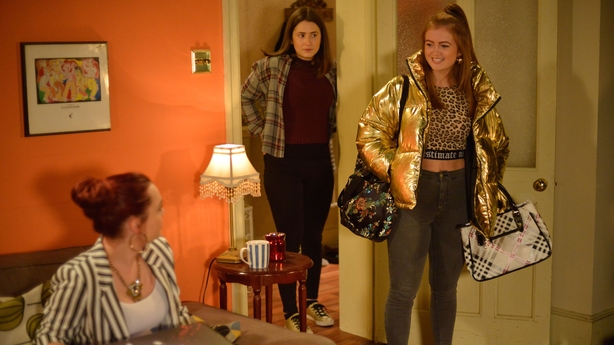 This week on EastEnders, Whitney is downhearted when Shirley is left in charge of the Vic, telling Whitney she doesn't need her working there anymore.
Bex encourages her to move on for bartending, and as Whitney is considering a new opportunity away from the Square, she has a surprise visit from Tiffany Butcher. What does Tiffany want?
Elsewhere, Karen heads for an interview at the launderette. Mr Papdopolous Jnr is initially unimpressed but Karen manages to talk him round. Karen is confident she's landed the job. For more, click here.
Fair City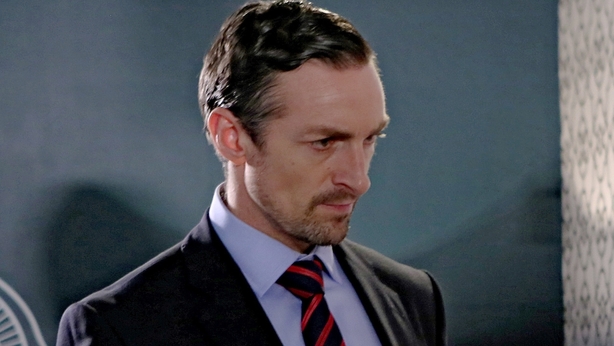 Things take a tragic turn in Carrigstown as Dr. Oakley loses his grip.
This week on Fair City, things are very much centred on Dr. Oakley and the group as his intentions are revealed.
With Caoimhe frantically searching for a missing Saoirse, Damien goes to Miriam for help with the situation, inadvertently putting her in more danger with dire consequences, as Oakley derails Miriam's departure. For more, click here.
Emmerdale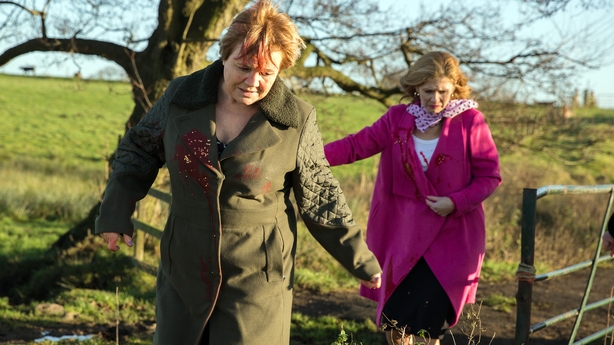 This week on Emmerdale, Bob is horrified when Brenda reveals that his son Heath hit Arthur after finding out about his dad's infidelity with Laurel.
As the truth emerges, Brenda remains strong and handles the situation brilliantly, leaving Bob more determined than ever to win her back. He pulls out all the stops to try and make amends - creating a mystery trail for Brenda which ends with him popping the question. Will she be able to forgive him?
The Whites get ready for their move to Australia but Lachlan remains adamant that he doesn't want to go, will his mum Chrissie be able to change his mind? For more, click here.
Neighbours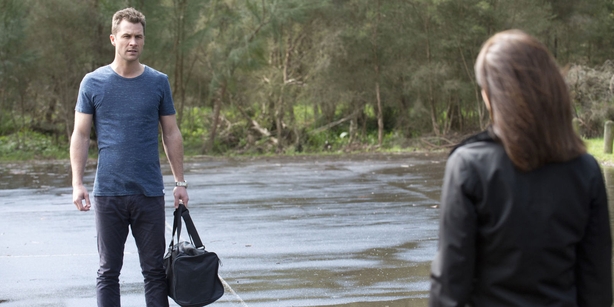 The search for Gabe continues but the plot thickens when Mark gets a calls from Gabe's abductor.
A stunned Mark listens as Louise explains her demands for the return of Gabe – she wants cash and a passport to get her out of the country. She's clearly unaware that Mark is no longer on the police force, so he plays along as she insists that none of his cop colleagues should get involved in the exchange.
When Mark finally gets face-to-face with Louise, he's alarmed to discover she doesn't have Gabe with her. Instead, she'll text Mark the location of the baby once she's made her getaway. Can Mark really trust Louise? For more, click here.
Home and Away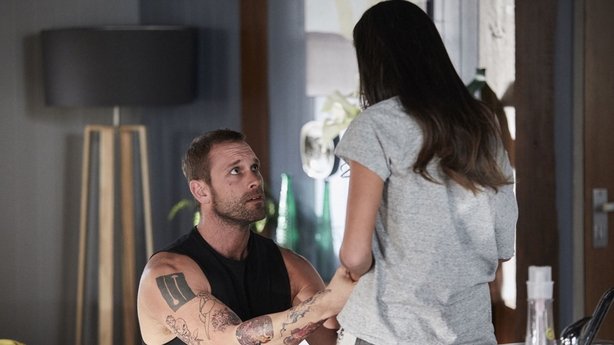 As Kat and Robbo chat about Scarlett moving to Adelaide, Robbo senses that Kat is acting a little bit strangely.
After Robbo presses her on this multiple times with no luck, Kat decides to leave. Soon afterwards, Kat calls in sick for work and runs into the Pier apartment to vomit. Roo notices and follows her. Inside the apartment Roo finds a pregnancy test, which explains Kat's symptoms. Kat is seemingly not impressed and confirms the positive result to Roo.
Elsewhere, Irene is rushed to hospital as Mick clutches Luc in his arms. For more, click here.