Golden Globe nominee Sam Rockwell has said he finds the awards buzz around his role in Martin McDonagh's Three Billboards Outside Ebbing, Missouri exciting as he feels the film is deserving of the acclaim.
Warning: Video contains language of an adult nature.
Rockwell is nominated for Best Performance by an Actor in a Supporting Role in a Motion Picture at Sunday night's Golden Globes for his role as "scared, angry, racist, momma's boy" police officer Dixon, with the film picking up five more nods including Best Director and Best Screenplay for Martin McDonagh and Best Motion Picture.
"You can't help but pay attention a little bit (to the awards buzz) because it's really nice and it's thrilling to hear, and it's exciting because this film, it really deserves whatever it gets, I think it's a wonderful film and we worked really hard on it, so it's exciting," Rockwell told RTÉ Entertainment.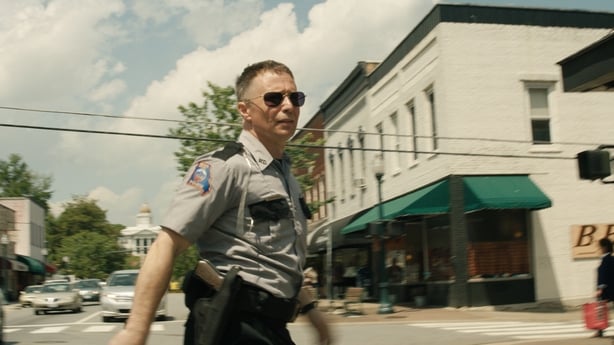 Speaking about his character, Rockwell said he was "fascinating" to explore.
"The role is incredible and it has all of these great aspects to it; he's scared, he's angry, he's a racist, he's a momma's boy, it's a fascinating character to play," he said.
Rockwell previously worked with McDonagh on 2012's Seven Psychopaths, and starred in a 2010 production of his play A Behanding in Spokane on Broadway, and he likened reading his scripts to getting a present on Christmas morning.
"Yeah it's like opening a Christmas present when you get one of Martin McDonagh's scripts, every page there's something incredible happening, it's awesome," Rockwell said.
Three Billboards Outside Ebbing, Missouri hits cinemas on January 12.
Watch Sinead Brennan's full interview with Sam Rockwell. Video contains language of an adult nature.
We need your consent to load this rte-player contentWe use rte-player to manage extra content that can set cookies on your device and collect data about your activity. Please review their details and accept them to load the content.Manage Preferences