Striking Out is back for a second season and its star Amy Huberman took a break in filming to talk to John Byrne about the returning legal drama.
Dublin's Mansion House is a hive of activity. Just as well the Lord Mayor doesn't seem to be about. There's a restaurant scene being filmed in the former supper room, now home to Fire restaurant, and the amount of people on the fringes of the shoot is staggering. Then, out of the sea of bodies, Amy Huberman emerges, grinning broadly and wearing a very loose parka. She has every reason to be happy.
Huberman's back her IFTA award-winning role as Dublin-based solicitor, Tara Rafferty, in legal drama Striking Out. As season two opens, Tara's striking back as well as out. Confidently now her own boss, morally challenging scenarios will test her and her legal team in both their personal and professional lives.
A quick 'Howya!' and we're off...
JB: How does it feel to be back playing Tara? Is it like putting on an old pair of shoes?
AH: It felt really nice to come back to it. It's also weird – it takes you a while to get back into the head space. I know it sounds all 'arty' but it does. You really get struck into it when you're doing it, and it was like full speed ahead last year and you're finding your way as you go.
So this year there was definitely a comfort in us having done it [before], and knowing each other, and knowing the crew but getting your head back into the legal stuff as well, and being serious and looking like you know what you're doing – which is always the trick in most things (she whispers and then laughs).
But yeah, definitely we had a familiar world that we were coming back to. So it was nice.
So what's up this time around for Tara?
Her world is the same and different. She's still extricated herself from Dunbar's. She still has this kind of tenuous relationship with Eric – although they're friends, but there's still that history with them and everything. But their worlds tie in together because they work together quite a lot, on opposing sides of legal cases.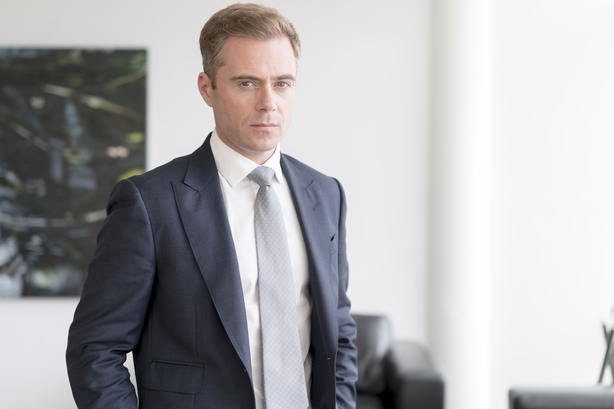 So they are in each other's world, which becomes quite claustrophobic for the both of them at times. But it's good, because it keeps that story alive where it's hard for her. She still finds it difficult to be around him. There's still that. There's still the cliffhanger from last year, seeing Meg entrenched in the Dunbar world, which kind of knocked her for six.
She kind of feels that... there's so much backstabbing and it's unclear who's done what, and everything that's kind of going on.
Personal life-wise, there are *whispers* potential love interests, and still the smouldering stuff with Eric. With her parents, she kind of leaned on her dad a good bit in series one, but that relationship is strained a tiny bit going to series two. But she becomes a lot closer to her mum.
She understands her mum a lot better after things that were revealed in series one, and then her mum starts helping her out quite bit, so they spend a lot more time together.
Striking out is another female-led show. How does to it feel to play a character that's almost a role model?
It's great. I think we're seeing more female-led shows and female characters who are dynamic in the parts, and the way the stuff is written, it's 3-D. You get to see the work stuff. And she had to be strong for that, and I found that quite hard. If that was me I'd be disappearing whenever I can, but it's in a profession where you can't do that.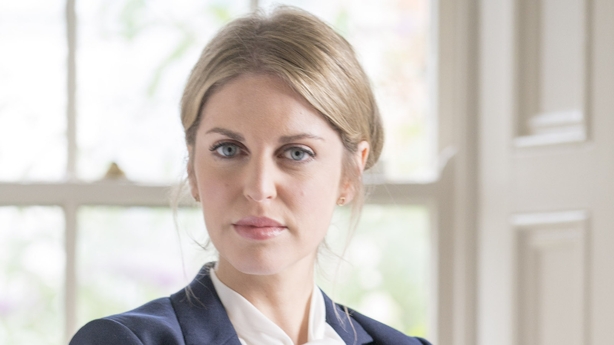 But then to see the personal side of it as well. And she's tough. Tara is tough. And to walk straight in - after what she had seen in episode one – to walk straight into court with her game face on and not fall apart... it was interesting to do that.
Initially when I read that I thought: how am I going to play that? She's so strong. She's like bullet-proof. But it's the moments in between, where you have those moments of reflection, and taking a breath. They're really important to play.
Listen, I'm really happy to be playing a lead in a show, that she has a lot to do, she has important stuff to do in a legal capacity, she's a strong character who has her flaws and has her strengths. You see both of them, and see that's important as well that someone – especially a female character – can be flawed like male characters, with wins and losses and everything. I feel really grateful to be playing her.
There are some new additions to the cast this time around. Can you tell us about that and what's up with the others?
We've a lot of new cast, which is really exciting. Maria Doyle Kennedy playing George, who is brilliant. We've done scenes together and we end up sharing a little bit of office space together. Their energies are quite different. George is quite formidable and Tara really enjoys her, but they're really different people.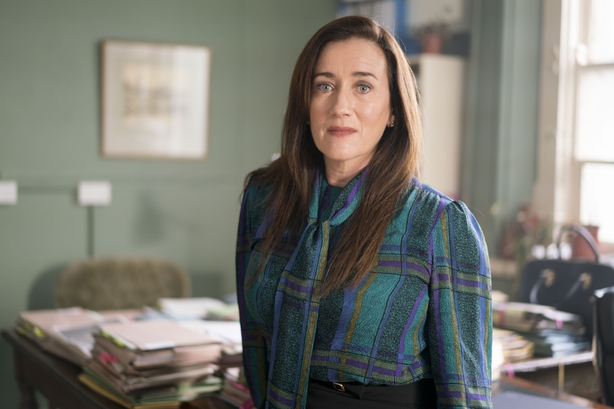 Then there's Ray. Tara's still trying to look out for Ray, who was in jail when we ended the last series, so she is trying to help him out.
And we have returning characters from last year. Barry O'Brien, who had two wives. They're all back, which is kind of fun. That was like a circus. I loved it.
Striking Out, Sundays at 9.30pm, RTÉ One