Stephen Fry is stepping down as host of the BAFTA Film Awards after 12 years as presenter, saying that it "felt only right" for someone else to have their time at the podium.
The 60-year-old broadcaster's replacement will be revealed when this year's nominees are announced in London next Tuesday, January 9.
In a statement, Fry said: "Every one of the 12 BAFTA Film Award ceremonies that I had the privilege of hosting has a place in my memory."
This year's Film Awards will have a new host as @StephenFry steps down after 12 brilliant years – we'll really miss you Stephen! 😢 https://t.co/alJKOz6mXn

Find out who's taking up the mantle when we announce our nominations on Tuesday… 🙂 #EEBAFTAs pic.twitter.com/KtOT60vOQZ

— BAFTA (@BAFTA) January 5, 2018
"The mixture of glamour, glory, drama and - occasionally - embarrassment and hiccup holds a unique place in the British film calendar," he continued.
"Over the last two decades I have especially loved watching the emergence of new young film talent behind and in front of the camera. But after so long a time I felt it only right to stand down and let others take the BAFTAs on to new heights and greater glories."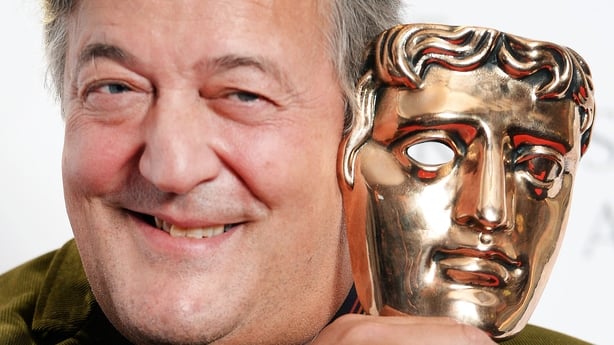 Fry said he was looking forward to watching this year's awards ceremony "without my heart hammering, mouth drying and knees trembling".
The BAFTA Film Awards take place at London's Royal Albert Hall on Sunday, February 18.