A large group of Hollywood's biggest female stars have teamed up for a campaign to fight sexual harassment in the entertainment industry and beyond, titled Time's Up.
Over 300 women, including Hollywood power-players Reese Witherspoon, Cate Blanchett, Meryl Streep and Emma Stone, have launched the initiative which aims to counter systemic sexual harassment.
The campaign has already received donations of $13 million for a legal defense fund to help women in less privileged professions protect themselves from sexual misconduct.
The Time's Up campaign, which was unveiled on Monday with a full page advertisement in The New York Times, will also aim to achieve gender parity at studios and talent agencies and discourage the use of nondisclosure agreements to silence victims.
The movement also requests that women walking the red carpet at this Sunday's Golden Globe awards in Los Angeles raise awareness for the cause by wearing black, as well as speaking out about harassment and gender inequality.
"This is a moment of solidarity, not a fashion moment," former Desperate Housewives star Eva Longoria said.
"For years, we've sold these awards shows as women, with our gowns and colors and our beautiful faces and our glamour. This time the industry can't expect us to go up and twirl around. That's not what this moment is about."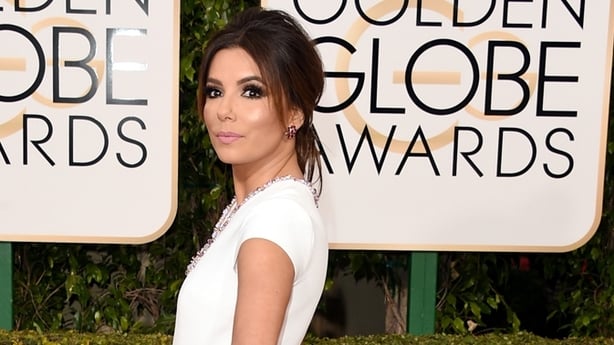 A letter from the group read: "We particularly want to lift up the voices, power and strength of women working in low-wage industries where the lack of financial stability makes them vulnerable to high rates of gender-based violence and exploitation.
"The struggle for women to break in, to rise up the ranks and to simply be heard and acknowledged in male-dominated workplaces must end; time's up on this impenetrable monopoly."
On Tuesday, Harry Potter star Emma Watson became the latest prominent actress to voice her support of the movement, writing on Instagram that she stands "in solidarity with women across every industry to say #TIMESUP on abuse, harassment, and assault".
The campaign comes in the wake of the avalanche of sexual harassment and abuse allegations that have rocked Hollywood following bombshell reports in The New York Times and The New Yorker about disgraced Hollywood producer Harvey Weinstein.