How to Get Away with Murder, The Blacklist, and Harry Hill are all back – while there's a brand new documentary about pop legend Prince.
Pick of the day
How to Get Away with Murder, 11.25pm, RTÉ2
This delightfully bonkers, time-skipping show from the peerless Shonda Rhimes almost gets 'normal' in this third season, where Viola Davis's Annalise Keating goes off the rails.
In the aftermath of Wallace Mahoney's death, all five of the students attempt to move on, but a new mystery arises around Annalise's house burning down and who was found dead inside.
The events leading up to it involve Annalise's starting a free legal clinic and struggling with alcoholism.
New or Returning Shows
The Blacklist, 9.00pm, Sky One
Last season's finale spilled the beans and answered the question fans of The Blacklist have been asking for years: who is Liz's dad? But as season five begins, it's clear it's still not going to be plain sailing for Liz.
Discovering who her father is hasn't given Liz closure, but it has left her with some frightening things to work out.
Having been destroyed by Mr Kaplan, Red is penniless and the criminal empire he's spent most of his life building is in tatters, yet he seems strangely carefree. He turns to Liz with an unlikely plan.
Harry Hill's Tea Time, 8.30pm, Sky One
There's chaos in the kitchen as Harry Hill serves up a second helping of calamitous culinary mayhem.
Part chat show, part spoof cookery show, Harry puts his madcap spin on all things foodie.
Broadcasting veteran Trevor McDonald is first to brave the bedlam. Expect the unexpected as he sings the show out with Harry and showcases his sausage-making skills.
Celebrity Home of the Year, 9.35pm, RTÉ One
TV presenter Eoghan McDermott (below), broadcaster Lorraine Keane, retired rugby player Mike Ross, writer Melissa Hill and Senator David Norris open their doors in a bid to win cash prizes for their chosen charity, with Hugh Wallace, Deirdre Whelan and Patrick Bradley deciding the winner.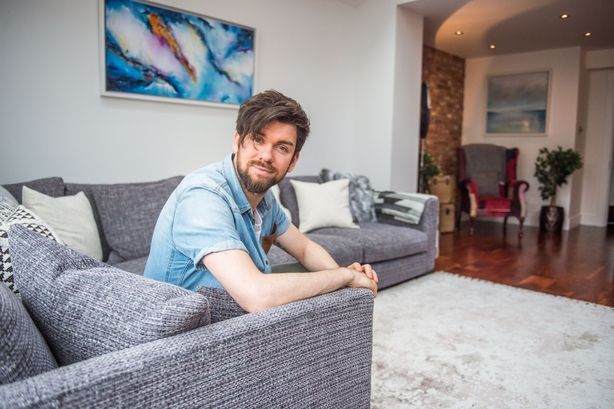 New to Download
Six Feet Under: Seasons 1-5, Sky Box Sets
The Emmy and Golden Globe award-winning drama, created by Alan Ball (American Beauty), focuses on the cathartic journey of the Fisher family, whose personal trials and tribulations are played out against the backdrop of a family funeral home in LA.
All five seasons become available with Sky Box Sets and NOW TV, tracing each character's unique journey as they deal with love, loss and self-discovery.
Don't Miss
Prince: Last Year of a Legend, 10.00pm, Channel 4
A documentary charting the key events of Prince's final 12 months, features contributions from friends and fellow music stars including George Clinton and CeeLo Green.
It begins with the Rally 4 Peace concert for riot-torn Baltimore in April 2015, which was followed by a secret gig at the White House for the Obamas and guests, two new albums, and the Piano & A Microphone tour, where he played solo.
The programme then looks into what led to the musician's unexpected death at his Paisley Park home in April 2016.