Chance The Rapper raised the most cash for worthy causes in 2017 according to Celebs Gone Good, a yearly poll compiled by US charity body Do Something.  
He usurped last year's winner Beyoncé from the top spot after he raised $3 million for schools in his native Chicago, along with the launch of his New Chance Arts & Literature Fund, an investment in arts programs in Chicago schools.
American footballer Colin Kaepernick is runner-up, following his reported pledging of $1 million to various charities. He is also acknowledged for his part in opening up the debate about police brutality and racial injustice across the USA.
Ariana Grande ranks at number three for her role in organising the One Love Manchester concert and fund which raised £18 million for the families who lost loved ones or suffered following the terror attack on the city last May.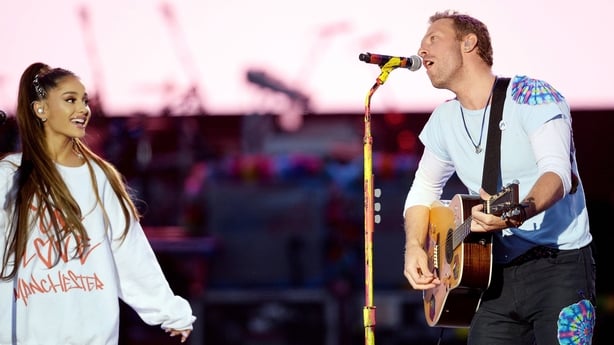 The full list of 2017's Celebs Gone Good is:
Chance the Rapper;  Colin Kaepernick; Ariana Grande; Rihanna; Beyoncé; JJ Watt; Kesha; Yara Shahidi; Zendaya; Bethenny Frankel; Nicki Minaj; Lin Manuel Miranda; Lauren Jauregui; Jennifer Lopez; Shawn Mendes; Demi Lovato; Ava DuVernay; John Legend and Chrissy Teigen; Miley Cyrus; Bruno Mars.