Coronation Street star Rob Mallard has hinted that his character Daniel Osbourne may have a new love interest on the horizon in the shape of Esther Hall's Cindy Watson.
Daniel has been involved in a will-they-won't-they storyline with Sinead (Katie McGlynn) for the past few months, but fans of the long-running soap have noticed a spark between him and Cindy since he joined the Weatherfield Gazette.
Mallard said he is hopeful to share more screen time with Hall, and that his character will finally find some happiness.
"I am hopeful that it will be because I really liked working with Esther Hall," he said.
"Daniel doesn't trust women because he keeps getting hurt by them, but Cindy comes in with opportunity for him."
Elsewhere, Daniel's new job could find him in hot water as he sniffs around Pat Phelan's (Connor McIntyre) business.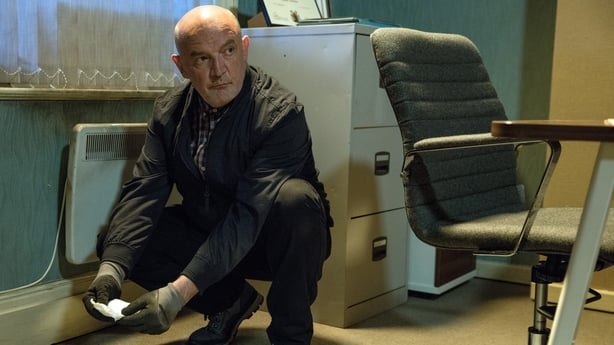 "The interaction that they have had in the past is finding Ken (Barlow) at the bottom of the stairs. Daniel was guilty in that scenario (of pushing Ken) and Phelan's response was to be suspicious of Daniel," he said. "I think they have both underestimated each other and it will be interesting to see if each of them realises how clever the other one is."
"They are both incredibly calculating and they are both social manipulators. Daniel is very good at recognising if a conversation is about to expose him and he knows how to push it in a different direction, and Phelan is brilliant at that as well," he added.
"Daniel doesn't realise how much danger he actually is in with Phelan. You know when there is a fly that just won't stop? It's like that relationship at the minute: Phelan is the waterhog and Daniel is the little blue bottle that keeps flying around his head. Inevitably he is something that needs to be swatted."
Coronation Street continues on TV3 and ITV on Tuesday at 9pm.
For more from all of your favourite soaps, click here.