We've gone defiantly old school and domestic with these suggestions. They're all on terrestrial television - not just "the two channels", mind.
Maybe you'll find your favourite(s), maybe not. Either way, try to sit down to watch a classic movie with your nearest and dearest this festive season.
True Grit 
Friday December 22, 9.05pm, TG4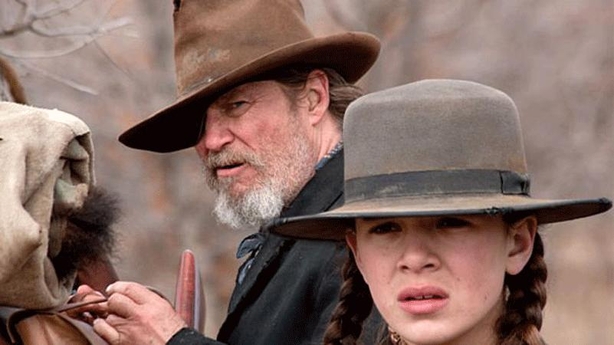 No disrespect to The Duke, but the Coen brothers' 2010 Western is the definitive adaptation of Charles Portis' masterful coming-of-age novel. In truth, they didn't have too many headaches script-wise - it was all there on the page to begin with. Jeff Bridges and Hailee Steinfeld (both Oscar-nominated with the latter shamefully shunted into the Best Supporting Actress category) saddle up to catch a killer. You couldn't have better travelling companions on the trail.
Gone Girl 
Saturday December 23, 9.45pm, RTÉ One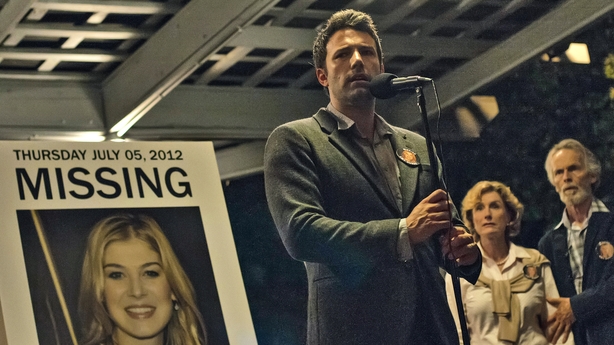 Ben Affleck's last top-notch film sees director David Fincher bring author Gillian Flynn's best-selling phenomenon to the big screen with Rosamund Pike perfectly cast in the titular role. And unlike the meh movie of the other big thriller of recent years, Paula Hawkins' The Girl on the Train, this relationship whodunit actually deserves your time - and holds up to a second viewing. Twists and black comedy combine as Affleck in the role of jaw-jutting husband is installed as the prime suspect when his wife goes missing. And no better director than Fincher to turn the screw.
Casablanca 
Christmas Eve, 3.45pm, RTÉ2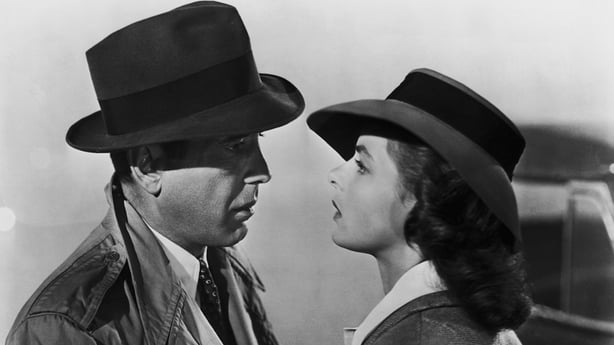 Seventy-five (!) years on, and still the love story to beat them all. No matter how many times you've seen it - or bits of it - these Morocco-set matters of the heart manage to feel fresh. The star-crossed Bogart and Bergman rake the coals of the real thing as the clock ticks, the net tightens and hearts melt. Brilliantly acted, endlessly quotable and - officially - the best reason to sit in front of the telly on Christmas Eve. They'll always have Paris, and we, thankfully will always have them.
ET: The Extra-Terrestrial
Christmas Day, 4.15pm, RTÉ2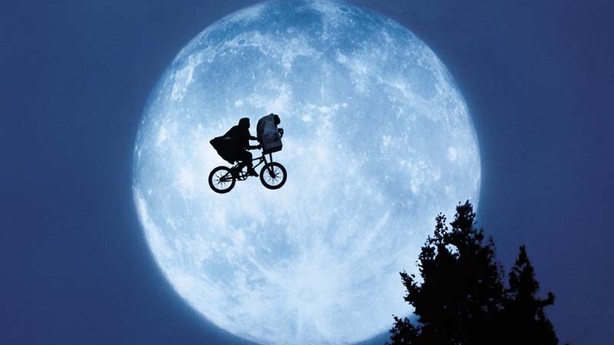 Deal with the Stranger Things withdrawals and get yourself in the mood for the glorious double bill of Back to the Future and Raiders of the Lost Ark on RTÉ One on St Stephen's Day (the fun starts December 26 at 1.35pm) in the loveliest of company. ET helped bring BMXs to Ireland, fuelled the pirate video phenomenon and through onscreen mom Dee Wallace, convinced many boys that there really was nothing wrong with fancying someone's mother. Gags and nostalgia aside, we need this story of tolerance and hope more than ever.
Brooklyn
Christmas Day, 9.35pm, RTÉ One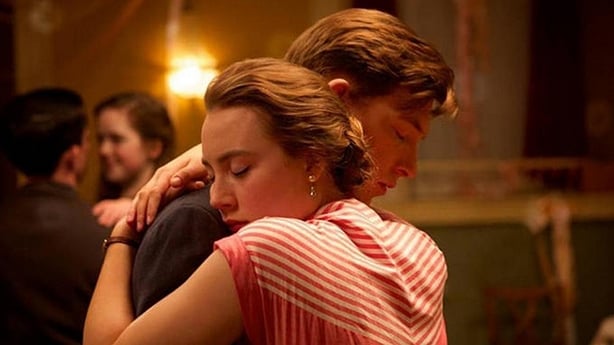 Hot chocolate and hankies at the ready... Saoirse Ronan channels every emotion of the Irish emigrant experience in director John Crowley's for-the-ages film of Colm Tóibín's novel. With a brilliant supporting cast - Domhnall Gleeson, Emory Cohen, Julie Walters - Brooklyn's across-the-Atlantic story of what-ifs and things lost and found is all the more poignant at the (delete as appropriate) loveliest/loneliest time of the year. As for the ending, well, let's just say that your opinion on how things turn out could well change by the hour. Prepare yourself for some debate 'round about midnight...
Guardians of the Galaxy
Christmas Day, 10pm, RTÉ2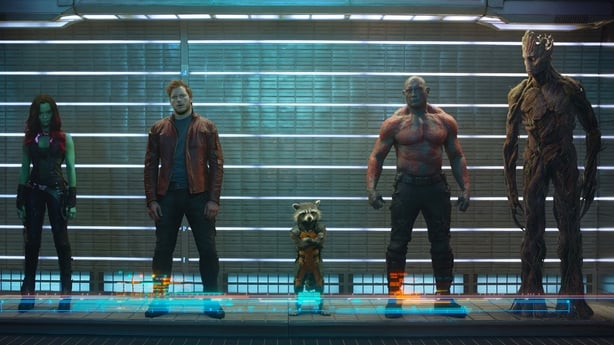 If Irish drama isn't your thing then may we suggest... With the energy of a Saturday morning serial and the crash-bang-wallop spirit of comics throughout, Guardians… owned the summer blockbuster crown upon its release in 2014. And how. Turning some of Marvel's lesser-known characters (and Chris Pratt) into bona fide stars, writer-director James Gunn got the ratio of mirth to mayhem just right, throwing in plenty of heart and sprinkling the mixtape magic throughout. Dancing between the ad breaks is not compulsory but is recommended.
Shane
Friday December 29, 9.30pm, TG4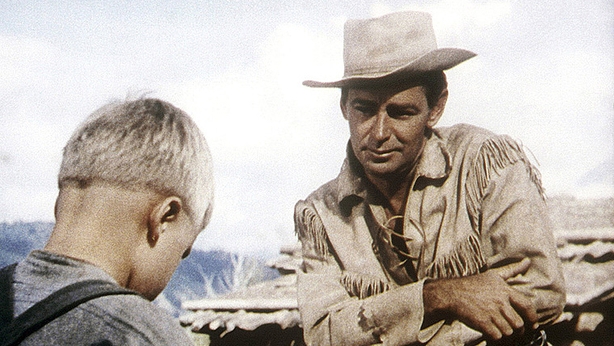 Director James Mangold paid tribute to Shane - one of the top five westerns of all time - in his recent Wolverine elegy Logan, and this story of the killer who (briefly) comes in from the cold has left its mark on generations of directors and film fans. Like, say, The Quiet Man or ET or Love Actually, Shane is movie comfort food, but in Alan Ladd's portrayal of the tortured gunfighter the darkness is not so much on the edge of town but slap bang in the centre. The wonder the world has to offer is embodied in co-star Brandon deWilde, who as the wide-eyed and worshipping Joey gives this film its big-as-Wyoming heart. Yours will have melted long before the finale.
Skyfall
Saturday December 30, 6.35pm, RTÉ One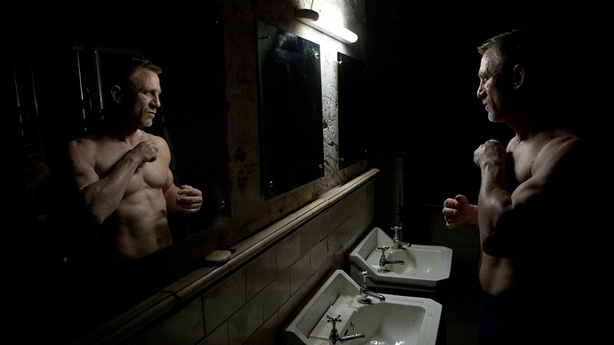 Yes, yes, SPECTRE is on RTÉ One on Christmas Day (5.30pm), but this is where the action really is. With Bond "barely held together by pills, drink and love of country", director Sam Mendes and star Daniel Craig turned in a 2012 adventure which did so many things right - mood, build-up, riffs on 007 history, themes of resurrection and revenge - that their 2015 follow-up felt like a bit of an anti-climax. There are a couple of plot elements around the middle that don't work as well as others, but Skyfall makes up for them with one of the (two) most iconic endings in Bond history. Licence to stay in!
The Sting
New Year's Eve, 2.20pm, RTÉ One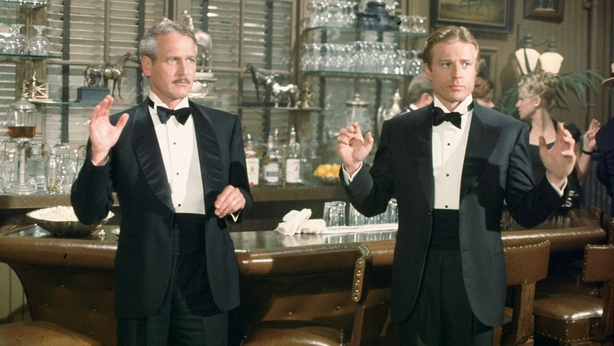 The dream team of Paul Newman and Robert Redford in the finest grifter movie ever made - and the twist tastes just as sweet every single time. Winner of seven Oscars - including Best Picture, Director and Screenplay - The Sting's mix of old school smarts, suspense and on-the-money pacing makes it one of those movies that everyone on the couch should agree on. And pre or post a Peaky Blinders bingewatch, it really is the only game in town. Trilby or flat cap in the sales, anyone?
Notting Hill
New Year's Day, 9pm, TV3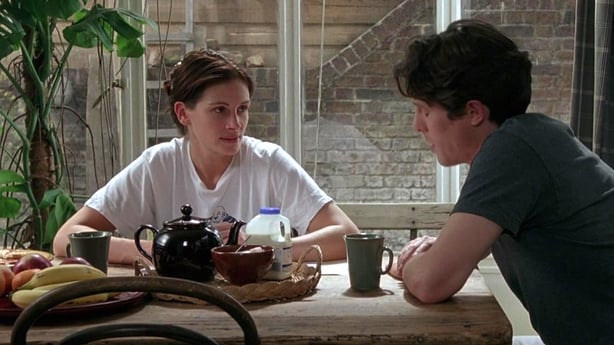 Get the arguments out of the way in the hour beforehand as to whether this is Hugh Grant and Julia Roberts' best film (certainly together, anyway) and then settle down to say goodbye to the festive season in style. Writer Richard Curtis' chalk-and-cheese love story gives us the magic of chance, starting-over hope and the hard-learned lessons of experience - but always with a great gag in the next sentence. If anything, Notting Hill's 1999 view of celebrity culture seems almost quaint by today's 'standards', but everything else here is timeless.