George Clooney is developing an eight-part series for Netflix concerning the notorious 1972 US political scandal known as Watergate.
The series proposes to explore the principal characters involved in the bugging scandal which ultimately saw President Nixon resign, the first American president to do so.
A break-in for wire-tapping purposes by five individuals at the Democratic National Committee HQ in Washington DC on June 17, 1972 led to months of speculation and intrigue while generating constant television coverage around the world.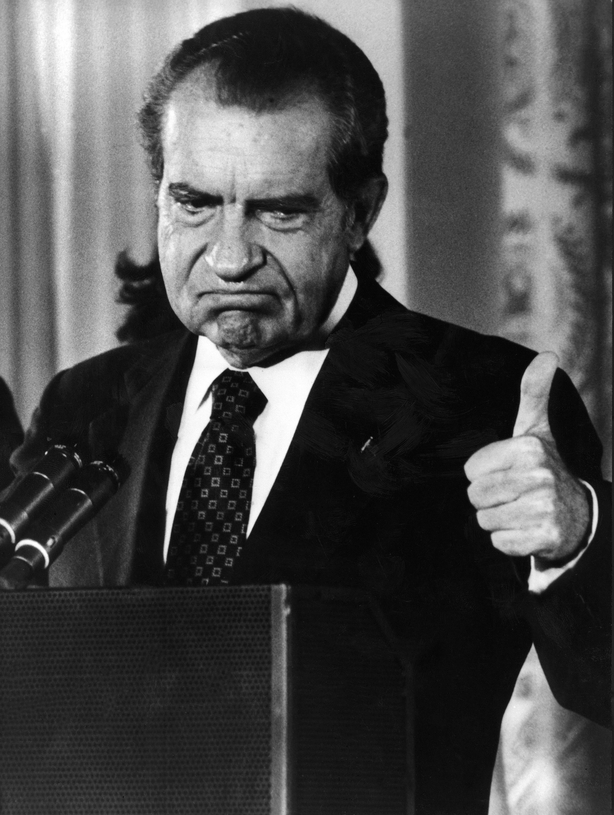 The abiding image of President President Nixon raising his hands with his trademark V sign in the doorway of a helicopter has become iconic in the decades since, used ad infinitum in TV documentaries recalling the period. Prior to boarding the helicopter, Nixon had departed the White House following his resignation on August 9, 1974.
Clooney's production company, Smokehouse Pictures, is collaborating on the project with British screenwriter Matt Charman. Charman was nominated for Best Original Screenplay for the 2015 film Bridge of Spies, which was directed by Steven Spielberg and co-written with Joel and Ethan Coen.
The Watergate affair was also the basis for Alan J Pakula's 1976 film, All the President's Men, starring Robert Redford and Dustin Hoffman as Bob Woodward and Carl Bernstein, the reporters who broke the scandal in reports written for the Washington Post. Netflix has not yet commented on the project, reported in recent days by ABC News.