A family from Leitrim have won Ireland's Fittest Family 2017 under the watchful eye of Ireland International and Munster rugby great Donncha O'Callaghan. 
Completing eight weeks of challenges, The Beirnes - a father, daughter and two sons team - secured a cash prize of €15,000.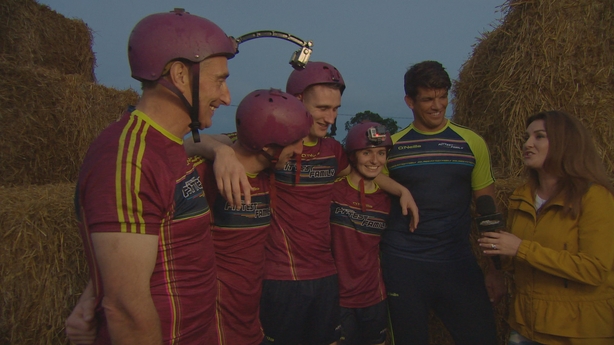 The family had competed in the 2015 event, but failed to get out of the first round, Michael Beirne, 55, Dearbhaile, 18, Jonathan, 24, and Keith, 20 from Mohill were up against 12 very fit families.
On hearing they won Keith Beirne said: "As a family we cannot believe we actually won Ireland's Fittest Family 2017. Starting off in Camden Fort Meagher with a goal of getting through the first round we surprised ourselves week in, week out.

Thanks to Donncha's guidance and help we were delighted to get over the final hurdle in Killruddery.

The experience was made all the better by the professional and friendly conduct of the production team, staff and all others involved.

Special mention has to go to our mother Mai who kept us all on our toes at home and sister Michelle who was always on hand to help. We are absolutely honoured to be the holders of Ireland's Fittest Family 2017".
Donncha's not only managed the winning family but also had a second family in the final: The Smyths from Kildare.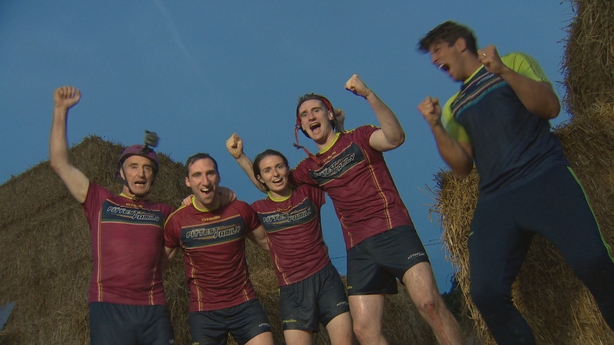 Wexford hurling manager Davy Fitzgerald coached the third team in the final: the O'Connors from Wexford.
Donncha O'Callaghan said: "I am over the moon for the Beirnes, they took past failure and turned it into total motivation and the determination they had to win just proves you can do anything.

I'm gutted for the Smyths, they worked so hard but it just didn't go their way, they were unlucky and, I have to say, were a total pleasure to work with.
"The other coaches think I just waltzed my way though this year's competition on beginner's luck but I actually think I just outsmarted them all!
I got my two teams to the final, so I think they are all just jealous... I have a new found respect for Davy though, the way he coached the O'Connors was amazing to watch.
Coming into this I was a bit frightened of Davy, he always looks terrifying on the sideline, but actually he is a softy, and a gentleman, and I have nothing but utter respect for him... In fact, I'm thinking of trying to get him into Rugby coaching!" He said.