London Irish writer-director Martin McDonagh has hailed the leading character in his Golden-Globe nominated film Three Billboards Outside Ebbing, Missouri, saying she is "one of the strongest characters I've ever written".
The film stars Oscar-winner Frances McDormand as Mildred Hayes, a grieving mother whose daughter has been murdered. She bemoans the lack of progress in the investigation and "goes to war with her local police department", which is headed by Woody Harrelson and Sam Rockwell.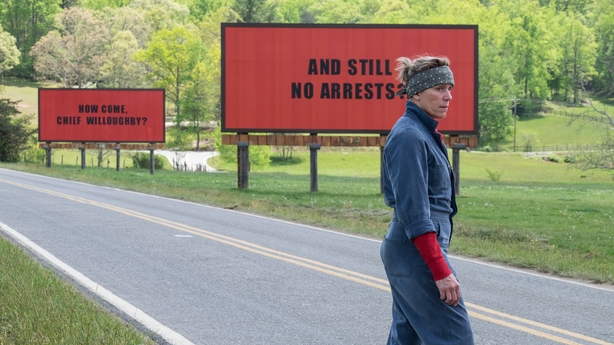 Speaking to RTÉ News's Sinead Crowley, McDonagh said he set out to write a "very strong female lead character" for this film as his past two movies have been "very male dominated".
"I kind of wanted to get back to the early plays that I wrote, like The Beauty Queen of Leenane and The Cripple of Inishmaan had quite strong female roles, Beauty Queen particularly", McDonagh said.
"So I felt like I could do it if I got down to it but you have to kind of force yourself to open up that part of your brain and do it. She's probably one of the strongest characters I've ever written, it's not just she's a strong woman, she's an amazing, strong person."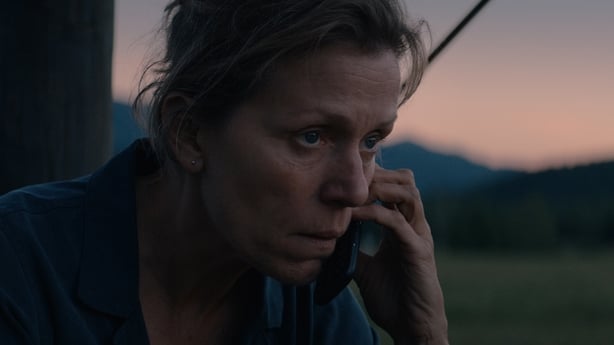 McDonagh said that he wrote McDormand and Rockwell's characters specifically for them, explaining: "I couldn't have imagined any other actors in those roles because you need not just brilliant actors, but people with a lot of integrity too and honestly and that's what we got with those two actors and those two performances."
Three Billboards Outside Ebbing, Missouri was honoured with six Golden Globe nominations on Monday (December 11), which McDonagh said was "a surprise" but "amazing".
McDormand has been nominated in the Best Actress - Drama category at the awards while Rockwell has been nominated in the Best Supporting Actor category. The film also picked up nods for Best Picture, Best Director, Best Screenplay and Best Score.
"I think that's as many as we could have gotten because that was as many categories as we were in so it's cool, it's a surprise to get so many", he said. "We were hopeful that one or two might happen, hopeful that Frances would get something and Sam too and I'd have been happy with that, but it's amazing that we got six."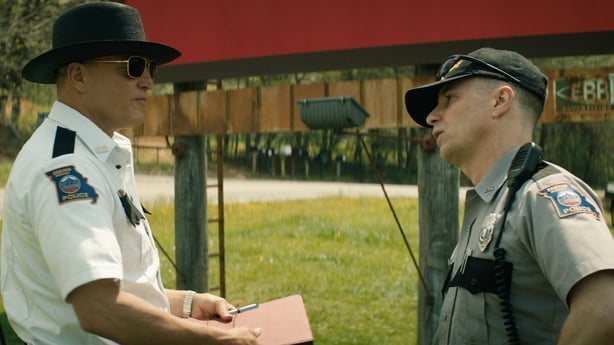 Martin McDonagh said that there's "a little bit of nervousness" that comes with awards season but that "mostly there's fun around it".
"It just means we're going to have fun when we get together to go to this thing in January", he explained. "And also these people become your friends after you've made a film with them. I was friends with Sam before but  now I'm friends with Frances and all the other people involved, but those two particularly.
"It just means that your friends are being recognised for their brilliant work too, so there's something much more joyful that businessy about a day like today."
The Golden Globes ceremony takes place at the Beverly Hilton Hotel in California on Sunday January 7, 2018.
McDonagh added that before the ceremony in January, he's looking forward to the festive season.
"I'm going to be back in Ireland for Christmas so I'm looking forward to that too", he said.
We need your consent to load this YouTube contentWe use YouTube to manage extra content that can set cookies on your device and collect data about your activity. Please review their details and accept them to load the content.Manage Preferences
Three Billboards Outside Ebbing, Missouri  will be released in cinemas in Ireland on January 12, 2018.