Ashley Jensen and Rebecca Front go head-to head in Loves, Lies & Records, while it's cheerio to Neven's Christmas Menu, The School and Living the Dream.
Pick of the day
Loves, Lies & Records, 9.00pm, BBC One
Between them, co-stars Ashley Jensen and Rebecca Front have made this Kay Mellor (Band of Gold, In the Club) six-parter a lot better than it might otherwise have been. Still, it's pure TV comfort food.
Front has been particular good as the bitter Judy, out for revenge after co-worker Kate gets 'her' job in a Leeds registrar office.
In this week's fourth episode, Kate's (Jensen) horrified to discover Judy (Front) has sent Rob (Adrian Bower) a USB stick of the footage - but has he seen it?
Meanwhile the registrars prepare for the raid on Kristina (Gaja Filac) and Amir's (Noof McEwan) wedding.
New or Returning Shows
Catching a Killer: A Bullet Through the Window, 9.00pm, Channel 4
It's the early hours in Milton Keynes when a single bullet is shot through an open window in a quiet suburban street. Its victim is a 19-year-old boy. No one is seen.
A frantic 999 call is made as the only witness desperately tries to resuscitate the boy and begs for the police to arrive more quickly.
With exclusive access to Thames Valley Police, this documentary follows this tragic murder case as the police attempt to piece together the events that led up to that fatal shot.
Filmed from the panicked 999 call through to the courts of justice, this documentary delves into the turmoil, challenges and tragedy behind the headlines of a crime.
Ending Tonight
Neven's Christmas Menu, 7.00pm, RTÉ One
The concluding of Neven Maguire's guide to a tasty Christmas dinner, and in this episode there isn't a hint of roast turkey.
Instead, Neven makes sausage rolls, sliced lamb with blue cheese and plums on toast for starters.
That's followed by rib of beef and barley risotto with ham, spiced cranberry florentines, mini custard and apple puff pastry tarts, and a selection of cocktails.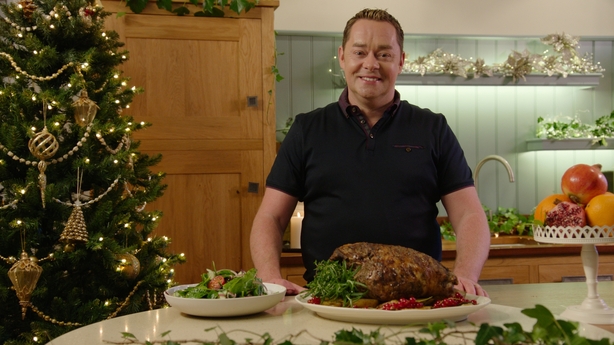 Living the Dream, 9.00pm, Sky One
Following the success of the wedding, Mal and Jen splash out on a makeover at the park and even an advert for local TV. But their good luck doesn't last long.
They're about to get a letter saying they have to pay $50k or they'll lose their right to use the entry road to the park.
Mal thinks he's well and truly messed up but after a night on the bourbon comes up with a plan to track down the park's mysterious co-owner and get him to contribute.
But first, they'll have to find out who he is.
The School, 10.35pm, RTÉ2
Tom devises underhand tactics with his class to try and outdo Dominic's 6th class. Through a series of misunderstandings, Briege thinks Dominic is planning a big romantic gesture for her.
Tom's antics get out of hand and he ends up upsetting some of the kids in the Nativity. But all is not lost as a pressing emergency gives Tom a chance at redemption.
Great Canal Journeys, 8.00pm, Channel 4
Timothy West and Prunella Scales return to Wales to explore a canal that has eluded them for over half a century.
The famously beautiful Monmouthshire and Brecon canal is cut off from the rest of Britain's network of waterways by the Black Mountains. The isolated gem meanders its way through the tranquil Usk valley.
They visit the old iron works at Blaenavon, where children as young as five were once put to work; and the beautiful 15th-century castle at Tretower - rumoured to be haunted.
They also lend a hand with some lock restoration work.
Don't Miss
Ireland's Greatest Sporting Moment - The Final, 10.00pm, RTÉ2
After four weeks of debate, laughter and rows the moment has finally arrived as the four weekly winners go head-to-head to decide which will be chosen as Ireland's Greatest Sporting Moment.
The stars who made the moments will be in studio to relive their respective achievements. Des Cahill and Evanne Ni Chuilinn will be joined by Padraig Harrington, Ray Houghton, Ronnie Whelan, David O'Leary, Packie Bonner, Tony Ward and Jimmy Bowen.
Eamon Dunphy, Ted Walsh, Donal Lenihan and Sonia O'Sullivan will also be looking back and picking their personal favourites.
Viewers will have the opportunity to vote via Facebook, Twitter, Instagram, SMS or via rte.ie/sport. Voting lines will open at 9.45pm and close at 10.50pm tonight. Details will appear on rte.ie/sport and rte.ie/tv/