The final season of House of Cards is expected to resume filming in early 2018 but without its lead actor Kevin Spacey after production was put on hold after allegations against Spacey both on set and at London's Old Vic Theatre which are being investigated by Scotland Yard.
Netflix Content chief Ted Sarandos said that:"Work on the on the last season is set to begin early in the year. It is not known when the eight-episode series will air."
Netflix had previously announced that it would "not be involved with any further production of House Of Cards that includes Kevin Spacey" after initial allegations were made about him by actor Anthony Rapp.
The actor claimed he was 14 when Spacey allegedly harassed him by climbing on top of him on a bed following a party in 1986.
Following Rapp's allegation, Spacey said in a post on Twitter he does not remember the alleged incident.
He said: "But if I did behave then as he describes, I owe him the sincerest apology for what would have been deeply inappropriate drunken behaviour."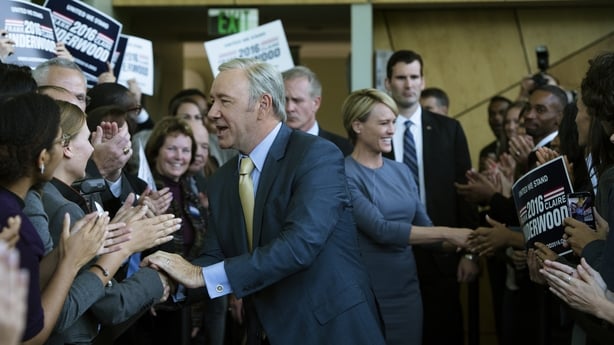 The Old Vic has said that an internal investigation found 20 people claimed they had been the victims of inappropriate behaviour by Spacey, who was at the theatre between 2004 and 2015.
Spacey was "taking the time necessary to seek evaluation and treatment" after allegations surfaced, according to a representative.