Jennifer Lawrence and Darren Aronofsky have reportedly split after a year of dating.
The 27-year-old Oscar-winning actress and the 48-year-old Mother! director parted ways a month ago and remain close friends, according to Entertainment Tonight.
Lawrence and Aronofsky sat together while attending the Governor's Awards earlier this month, even though they had split by that point, adds the website.
The Silver Linings Playbook actress recently admitted she had a ''crush'' on Aronofsky long before they worked together and found it ''hard'' not to have her feelings reciprocated.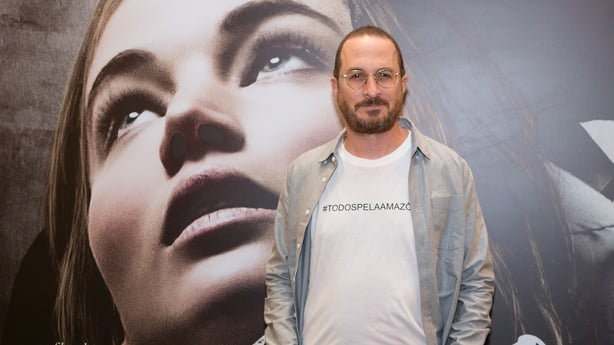 Speaking recently on the Hollywood Reporter's Awards Chatter podcast, she said: ''I had a crush on him when he pitched to me, and that was like a year before we started rehearsing, but he was a professional, which only made it worse for me.
''We just kind of formed a friendship. He knew how I felt. He never told me how he felt. I mean, I assumed. We just formed a friendship and then the friendship turned into a partnership for the movie, once we started working. And then once the movie was done, I was like, 'All right! You're my boyfriend.'''
Lawrence previously praised Aronofsky, who has 11-year-old son Henry with former partner Rachel Weisz, for making their romance easy by making sure she's ''never confused''.
She said: ''For the past year, I've been dealing with him as just a human. I've been in relationships before where I am just confused. And I'm never confused with him.''
Lawrence has previously date Coldplay's Chris Martin and Warm Bodies actor Nicholas Hoult .