It's the season finale of the excellent Mr Mercedes, while there's a new Mexican drama and a documentary about Muslim marriage.
Pick of the day
Mr Mercedes, 10.15pm, RTÉ One
As Stephen King adaptations go, this is proving to be one of the better of recent times. And Brendan Gleeson has been brilliant as potty-mouthed retired cop Bill Hodges.
Already sure of a second season, it'll be interesting to see if there's resolution in tonight's tenth episode and season one finale. Last week's penultimate one certainly set things up just nicely.
When another murder victim is discovered, suspicions about Brady are confirmed. As the police prepare for another massacre, Hodges fears for the safety of those he loves.
New or Returning Shows
Mr Avila, 11.05pm, Channel 4
The latest from Walter Presents is a very promising dark crime drama from Mexico.
Mr Avila tells the story of a middle-class family man who is a life insurance salesman, husband and father, but leads a double life as a hitman for hire in a criminal organisation.
At first glance, Avila's life is no different from that of any other citizen in a big city. But creating this illusion of normality has not been easy, and preserving it is about to become even harder.
In Spanish with English subtitles. Here's the trailer without subtitles, but you'll get the drift:
Drugsland, 11.40pm, BBC One
If you're lucky enough to have no experience of the drug world, here's an insight into what it's like over in the English city of Bristol.
With unprecedented access to police work, drug support agencies, detox clinics, custody suites, local NHS health Trusts, drug dealers and a wide range of users, Drugsland looks at the consumption, dealing, treatment and policing of illegal drugs.
The Truth About Muslim Marriage, 10.00pm, Channel 4
Myriam François presents the results of a ground-breaking Channel 4 survey.
Among its findings is that many Muslim women in Britain are unaware that their religious marriages are not recognised in British law, so they don't have the same rights and protections afforded to others.
The programme also looks at why some women may prefer to skip a civil ceremony, explores attitudes to polygamy, and hears from academics, lawyers, imams and a group of Muslim women campaigning to update marriage law.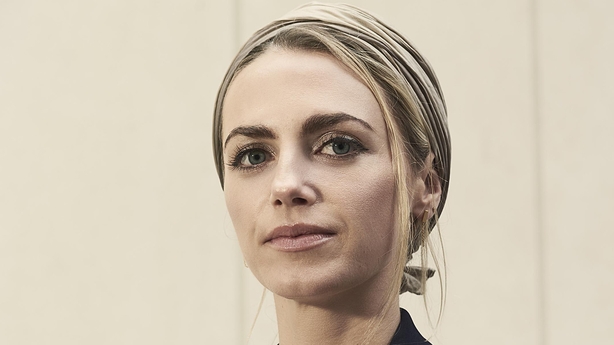 Hidden Money Makeover, 10.00pm, TLC
Classic TLC transformation-type reality show in that presenter Jill Martin and handyman Gage Cass help homeowners turn their clutter into cash, while also making their eyesore living spaces into aesthetically-pleasing homes.
New to Download
Brian Regan: Nunchucks and Flamethrowers, Netflix
The affable American comic Brian Regan apparently takes dad humour to new heights in this standup special as he talks about board games, underwear elastic and looking for hot dogs in all the wrong places.
Saving Capitalism, Netflix
Former US Secretary of Labor Robert Reich – who's also a political commentator, professor, and author - shares his thoughts on capitalism and income inequality while speaking with Americans from all walks of life.
Don't Miss
This Crowded House, 9.30pm, RTÉ2
Brendan Courtney is in Meath to meet 33-year-old Ciaran Breslin: a sports-loving Navan man who has been living with his dad Sean for almost nine years, after previously being independent.
Later in Lusk in Dublin it's the turn of 26-year-old Niamh Kealy who has boomeranged back to her mum and dad's on numerous occasions over the years.