Actress Andrea Riseborough has said that tennis ace Billie Jean King is "an inspiring, cool, champion of people across the board".
The 36-year-old plays Marilyn Barnett, the former hairdresser-turned-lover of Billie Jean, in a new biopic based on the legendary 1973 tennis match between King (played by Emma Stone) and Bobby Riggs (played by Steve Carell). 
The sporting event was billed as the ultimate battle of the sexes and became one of the most watched televised sports events of all time, reaching 90 million viewers around the world.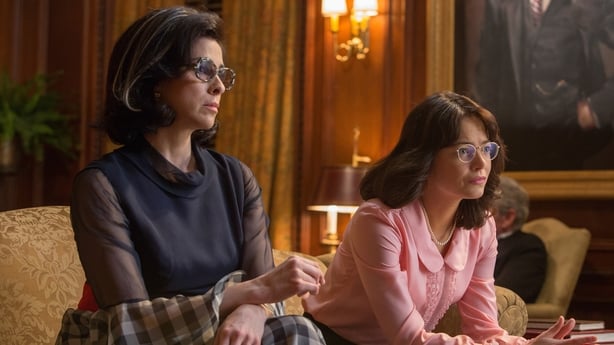 Speaking to RTÉ Entertainment about meeting King, Riseborough said: "It was wonderful. We all gathered together and had a meal. I'm sure it was very overwhelming for Billie.
"Not to only watch the movie, but to then see all these players who have now played in your life, and have had a very close connection with you, and you haven't had a connection to them.
"But they know an awful lot about what might have happened, or how you might have felt, at a time in your life.
"She's such an inspiring, cool, champion of people across the board."
"No matter who, she's incredibly inclusive. [Jonathan] Dayton, [Valerie] Faris and I were up in San Francisco and we were talking about this. It's like she has 'Billie Jean goggles'. She can see the truth or something. There's no rose tint. She's just like, that's unfair, we've got to right that!".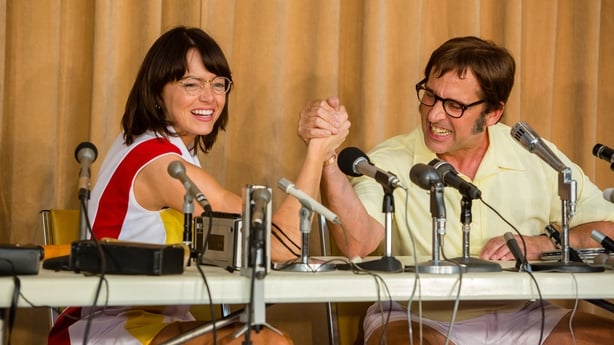 Riseborough, who also worked with Emma Stone on 2014's Birdman, admits her co-star's physique changed dramatically for her leading role in Battle of the Sexes.
"When I saw Emma, in terms of just weight on her shoulders, she had an extra 15 pounds of muscle. It was Emma and a half since I'd last seen her."
"She was owning her space. She physically had completely changed. I think she plays a brilliant Billie Jean," she added.
Battle of the Sexes hits cinemas nationwide on Friday, November 24.