The Dancing with the Stars pro dancers dusted off their hoofing shoes and took to the floor across Dublin dance studios this week as they reunite to begin rehearsals for the new series of Dancing with the Stars.
Following a successful debut run earlier this year, DWTS returns to RTÉ One in the New Year and we will see a new pro dancer lining out to give his celebrity dance partner a spin under the glitter ball.
Robert Rowiński has competed in five series of the Polish equivalent of DWTS and won his final season before leaving the show. Also joining the team is a new choreographer Ian Banham and returning choreographer Lilia Kopylova.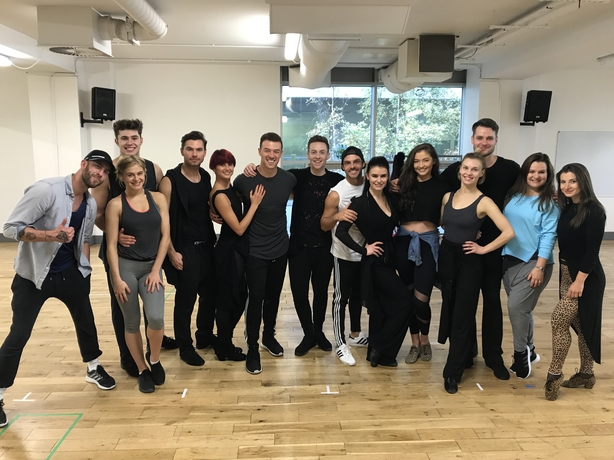 They'll all be sweating it out over the coming weeks as they get ready for the new series and speaking about joining the team, Rowiński said: "Dancing with the Stars Ireland is going to be an amazing experience.
"I feel it will be a challenge for me, even though I have the experience of winning Dancing with the Stars in Poland, it will be a new country, with lots of new people and a different language.
"However I know I will thoroughly enjoy every minute of the new series and I am very excited to be working with the other pro dancers and Irish stars this season."
Asked who he'd like to be partnered with on the new series, he said: "I would love to get a celebrity who has great sense of humour, an artistic soul with a passion for learning and of course some natural rhythm is always a bonus."
Karen Byrne, who was a big hit with viewers on the first series of DWTS when she was paired with dancing tractor Des Cahill, said: "It feels amazing to be back - it feels like I never left! It's great to see all the dancers again but we all kept in touch over Whatsapp.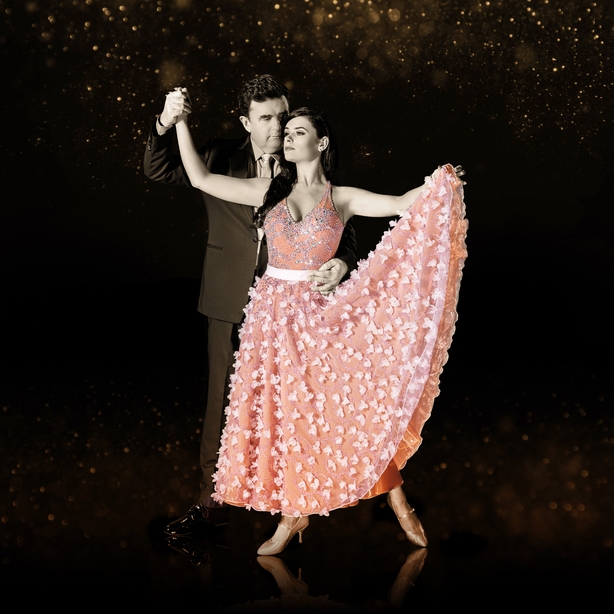 "Dessie and I keep in touch all the time. Dessie is more curious about whom I'm going to get as a dance partner on the new series than I am!! To me it doesn't matter if they're young or old . . . it's about connecting with someone.
"I knew that Des was the one from literally the first meet and greet - he was the one that stood out and was speaking to people - I said I wouldn't mind him!! For this year personality to me is key. And once they are willing to work very hard. Once you get on with someone that is what I'm hoping for.
Day 1 of pro dance rehearsals with this lot, done and dusted. But what celebs will they be paired off with…? 🤔💃🏻@CurtisPritchard @emilybarkerwork @johnednolan @KarenDWTS @RYANMCS @KzKsenia @Kaiwidd @GiuliaDotta @Shaunafinn_x @rowinski_robert #Valeria #Vitali#DWTSIrl pic.twitter.com/RMVbMkay4h

— DWTS Ireland (@DWTSIRL) November 13, 2017
She also said it was a challenge juggling the running of her own dance class with working on the show. "It's tough because of the time and energy that it takes up. The kids who I teaches love that I'm on the show - they see me on the television show and they are telling all their friends 'that's my dance teacher' so it's lovely."