The World Cup play-off game is the big event tonight, but there's also the season one finale of The Deuce, while Lucy Kennedy shacks up with Sarah Harding
Pick of the day
Live World Cup 2018 Qualifier: Republic of Ireland v Denmark, 7.00pm, RTÉ2
And so it comes to this. After Saturday's mind-numbing scoreless draw in Copenhagen, it's all down to who has the nerve to push either the Republic of Ireland or Denmark into next summer's World Cup finals.
With Michael O'Neill's Northern Ireland bowing out on Sunday despite a superb performance in a scoreless game, and Switzerland, and Italy missing the finals after last night's 0-0 draw with Sweden, goals are at a premium in these second legs.
Just one might be enough for the Boys in Green.
Presenter Darragh Maloney is joined by Didi Hamann, Eamon Dunphy and Liam Brady for live coverage from the Aviva Stadium, while match commentary comes from George Hamilton and Ronnie Whelan.
The game starts at 7.45pm, with extra time and penalties a distinct possibility. It could be a long night . . .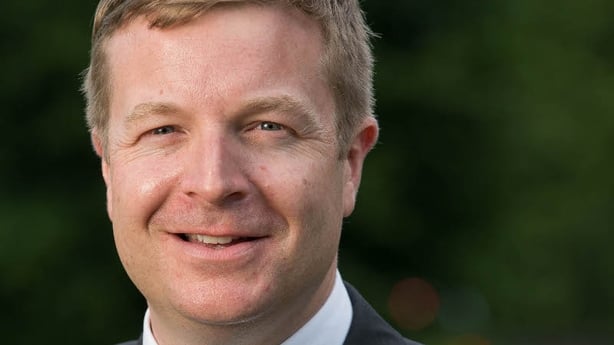 New or Returning Shows
Jeremy Kyle's Emergency Room, 8.00pm, 3e
Easily one of the worst TV shows ever, presented by the shameless Jeremy Kyle.
The show is about scared and emotional people sharing their medical worries at an A&E-like situation and is even more cringe-worthy than Channel 4's Embarrassing Bodies.
Saying Goodbye, 11.10pm, BBC One
Helena Bonham Carter narrates this special film that shares the stories of a group of children and young people from across the UK who are dealing with the terminal illness or death of a parent, many of whom have been supported by projects funded by BBC Children in Need.
Ending Tonight
The Deuce, 10.00pm, Sky Atlantic
It's the season one finale of the justifiably acclaimed latest drama from David Simon, with the main players facing the future from a variety of directions.
In the human cesspit that was New York in the 1970s, it's a case of adapt or die.
Candy has a chance to sit in the director's chair in her latest shoot, and gets a glimpse at the future of pornography. She even gets to sample the perks of the red carpet at a major premiere.
Meanwhile, expansion fever hits Frankie and Bobby, but their brother Vincent is wary of getting any deeper into the business relationship with mobster Rudy.
There's not a chance in Hell's Kitchen of everything ending well here.
Murder in the First, 9.00pm, Fox
Steven Bochco and Eric Lodal's anthology cop drama comes to a close after three seasons.
Terry and Hildy (played by Taye Diggs and Kathleen Robertson) scramble to resolve one of their most puzzling cases, the murder of a star American football quarterback at a crowded club.
Meanwhile, a grisly new murder hits close to home, and Siletti pays a substantial price.
Don't Miss
Living with Lucy, 10.00pm, TV3
After last week's stroll down musical memory lane with Dickie Rock, Lucy Kennedy gets a bit more contemporary this time around.
She moves in with former Girls Aloud star, Sarah Harding after the pair meets up at the famous Elstree studios in London where she is appearing on a panel show with Keith Lemon.
Over three whirlwind days of TV recordings, photo shoots and media interviews, Lucy gets to grips with the real Sarah Harding as they chat about the difficulty finding love in a media spotlight, the pursuit of happiness and how to make the perfect frittata.