Alison Spittle is back on the box on Monday nights with her first-ever sitcom, Nowhere Fast. She tells John Byrne about women in comedy, living in the midlands and being a bit of a blow-in.
Alison Spittle learned a valuable lesson when she attended college. Just because someone is in a position of power, it doesn't mean that they know what they're talking about and aren't prone to expressing really stupid opinions.
"When I went to college," she recalls, "a lecturer told me that women hate listening to other women's voices. And that's not sexist! So we were told, if you want to do radio, why don't you do production, or the news?"
With a look that mixed exasperation and disbelief, she adds: "And I took that as gospel. That's an adult and I was 19. He must know what he's talking about.
"I'm in my late twenties now - I'm 28 - and I just think back to that, janey mack, he was talking a load of hoop."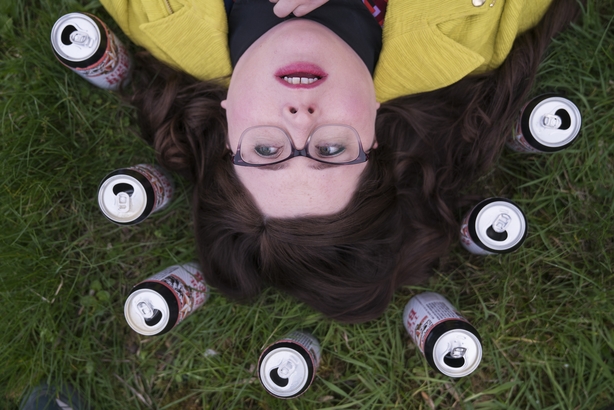 In recent years women have become more prominent in comedy. They were always there, of course. Going back more than a half-century there were the likes of Lucille Ball in the US and Maureen Potter here in Ireland.
America was particularly strong with female comics such as Carol Burnett, Mary Tyler Moore, Joan Rivers and more making inroads over the decades. Nowadays, there are of loads of role models with Sharon Horgan the obvious recent Irish success story.
"I'm really happy that there is more television for women because women are 51% of the population," says Spittle, who has joined the ranks of female writers/comedians getting to put together their own sitcom.
Hers is called Nowhere Fast, and it goes out on Monday nights on RTÉ2. The show's about life in small town Ireland as seen from the perspective of a returning millennial.
Fresh from a disaster that crushed her media career in Dublin, Angela (played by Alison Spittle) returns to her family home to lick her wounds, reacquaint herself with friends and family, and plan her next move.
"I wrote Nowhere Fast and it has three women at the front of the show," she explains. "And I wasn't trying to make it the Destinys Child of TV shows because there were three women in it. I was just writing it and I just fell in love with these three characters. They just happened to be women.
We need your consent to load this YouTube contentWe use YouTube to manage extra content that can set cookies on your device and collect data about your activity. Please review their details and accept them to load the content.Manage Preferences
"When I first started doing stand-up there were a few women doing stand-up, but there are way more doing it now. And there'll be more and more in the future because they see people doing it and they go: 'I can do that too'.
"My top ten favourite comedians are mostly women.  And it's not because I hate men, I love men. I think they're great. But it's just that I love Fern Brady, Sofie Hagen, Maria Banford, Maeve Higgins, all of those people. And the more they do well, the more it kind of lifts me up.
"I feel that it's a community. And as well as that, I've worked with so many great men. I co-wrote a show with a man, all of my creative collaborations have been with men, to be honest with you." Laughing, she adds:  "That's how I got one!"
Nowhere Fast is all about the Irish midlands, and the lives people lead there. For Spittle it's obviously something of a labour of love.
"I'm super excited to have the midlands there," she grins. "Pure Mule came out when I was a teenager and our local nightclub was used as one of the locations, and just the chatter in my secondary school about it. 'Pure Mule's coming out! It's going to be about the midlands and it's going to be great!'"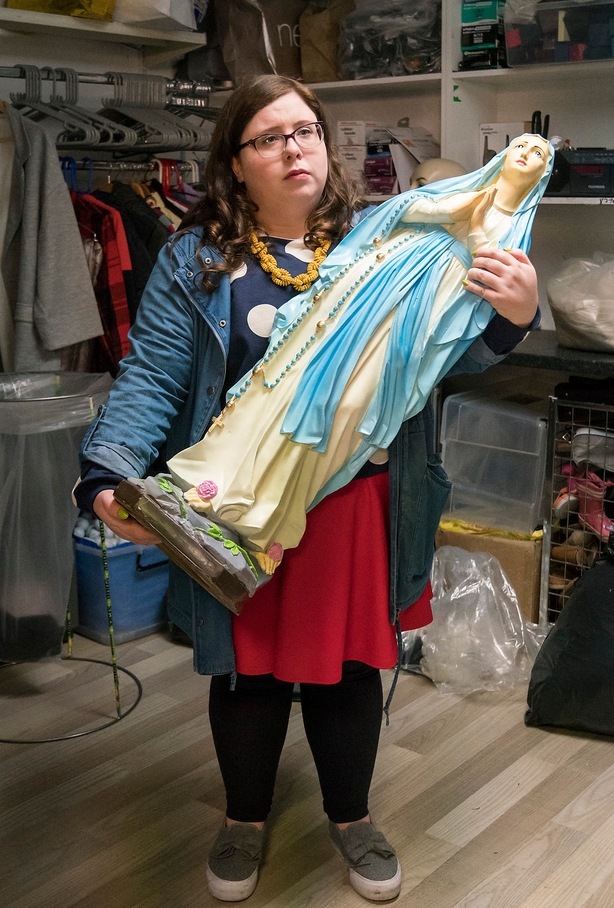 While noting that "there are so many great people from the midlands" she admits that "people feel we don't have an identity.
"Cork has an identity, Galway has an identity, but we don't have a Wild Atlantic Way. We've a road to everywhere else. Everyone just passes through, or drops into a petrol station, that's our biggest thing.
"My village is amazing," she adds, before recalling childhood experiences in Westmeath. "I felt like a blow-in everywhere, because I'm originally from England. I had an English accent when I was about six. I used to be called Protestant! And it was really funny on my Communion day!
"So I used to feel like I wasn't at home anywhere, and since I moved away people have been so lovely. Everyone moved away from my village anyway. Everyone emigrated. And my mam keeps telling me every week, `this person is asking about you and that person's asking about you!'
"My mam is so proud of me. And my village is so proud of me and I'm so proud of my village. So I love them.
"And that's why I wanted to make the show as well. I wanted to make a show about the Irish countryside and personalities. People there are fun."
Nowhere Fast, Mondays on RTÉ2