British actress Helen Mirren has said that she would love to play US president Donald Trump and describes him as "an extraordinary character".
Speaking to The Hollywood Reporter, she also claimed that she didn't believe her transformation into Trump would be that difficult.
"I'd be so funny as Trump," said the 72-year-old. "I love it. I've almost got the hair! I mean what a fascinating character. What an extraordinary character. I mean that's a character isn't it, the real thing?
"I would say real life is so much more interesting than anything you can make up, you know. But you know, a fantastic sort of slightly Shakespearean character.
"He may have a Shakespearean fall, I don't know but you know, he is an extraordinary character."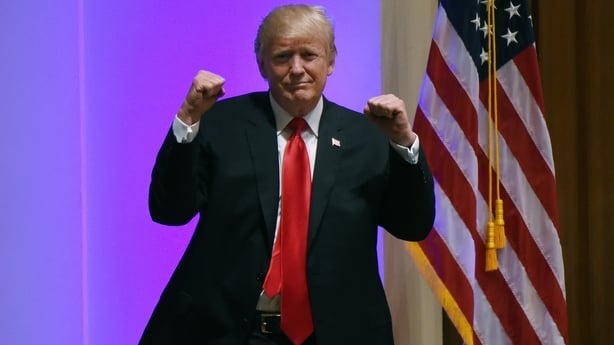 As for finding the essence of his character, the inner Trump, Mirren reckons that her search would begin in his childhood.
"You look at the upbringing. You look at the schooling, the father, the mother," she said. "I don't know much about Mr Trump's background, but if I was to play him, I would definitely start there.
"You have to start with the child, and the child is very much in Trump."