John Hillerman, the veteran character actor best known for his Emmy and Golden Globe-winning role as Higgins in the TV series Magnum PI, has died. He was 84.
Hillerman's representative Lori De Waal confirmed the news on social media. A cause of death has yet to be announced.
Born in Texas, Hillerman's career started to take off in the Seventies when he appeared in films such as High Plains Drifter, Chinatown, Paper Moon and, most (in)famously Mel Brooks' spoof western Blazing Saddles, in which he played Howard Johnson, the Honorary Chairman of the Rock Ridge Welcoming Committee for the town's new African-American sheriff.
Having portrayed a variation of the Higgins character in the Ellery Queen TV mysteries of the 1970s, Hillerman was cast in Magnum PI in 1979, and gave the small screen one of its most-loved characters.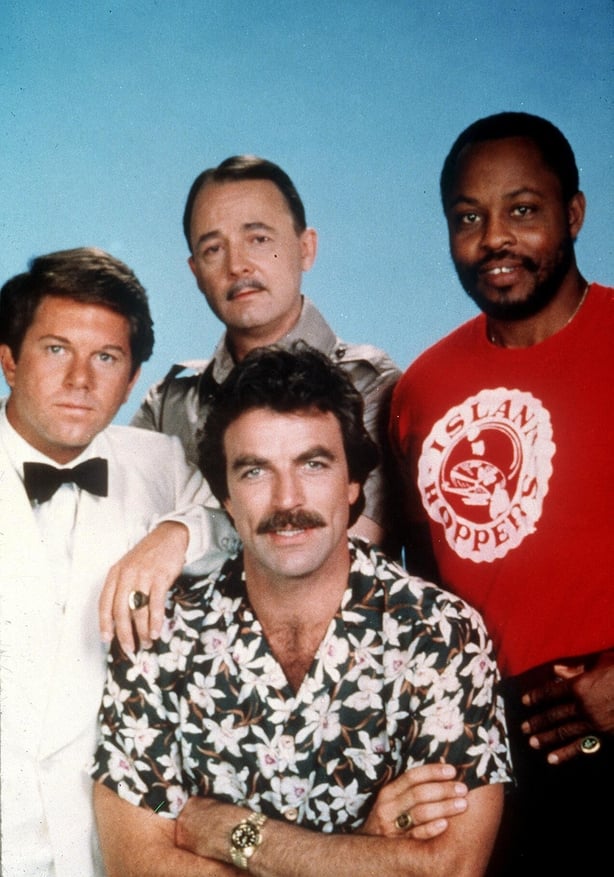 A stuffy former British Army Sergeant Major, who was also the Baron of Perth, a Doctor of Mathematics and former spy, Jonathan Quayle Higgins III was the comedic foil to Tom Selleck's laidback private investigator, Thomas Magnum.
The caretaker of the lavish Hawaiian estate of never-seen author Robin Masters, Higgins berated long-stay guest Magnum about his behaviour. Resplendent in khaki shorts and shirt and flanked by Doberman Pinschers Apollo and Zeus (his "lads"), Higgins' bickering with Magnum proved to be one of the show's unique selling points.
We need your consent to load this YouTube contentWe use YouTube to manage extra content that can set cookies on your device and collect data about your activity. Please review their details and accept them to load the content.Manage Preferences
But behind the haughtiness and withering putdowns, Higgins had a heart of gold - and a knack for getting Magnum out of a tight spot. He also had three half-brothers, including an Irish priest, Father Paddy McGuinness - all played by Hillerman in different episodes. 
Hillerman was nominated for five Emmys and four Golden Globes for his work on Magnum PI, winning one of each. His last screen role was in A Very Brady Sequel in 1996.
Tributes to the late actor have been flooding in on Twitter with Hillerman's Magnum PI star Larry Manetti said he is "deeply saddened" by the loss of his good friend.
I am deeply saddened by the loss of my good friend John Hillerman. My thoughts and prayers are with his family as they mourn this loss. pic.twitter.com/5PM4gXqolt

— Larry Manetti (@LarryManetti) November 10, 2017
Rest in peace "Higgins". You will be missed. "John Hillerman" pic.twitter.com/hlmBr63HWd

— Michelle (@michlmcm) November 10, 2017
Sad to hear actor, John Hillerman has passed away.
Loved MAGNUM P.I.
It was required viewing in junior high and high school.
Kinda need to watch a few episodes now.
"Zeus! Apollo! Heel!" pic.twitter.com/XGS7sM7fWE

— Dan (Twitt3r, Please Stop V3rifying Nazis) Slott (@DanSlott) November 9, 2017
Sad news this morning of the death of Magnum PI actor John Hillerman who played 'Higgins', aged 84 #RIP pic.twitter.com/pYIZ8t4W4x

— 📻The80sHub.com📺 (@Fanatic80s) November 10, 2017
Awww #Magnum P.I actor #JohnHillerman has passed away aged 84! RIP Higgins! pic.twitter.com/HsnrM9kFvK

— Siobhán McHatton (@Alltheway80s) November 10, 2017
Some sad news to pass along. John Hillerman, actor of Magnum P.I., passed away today at the age 84. RIP Sir. pic.twitter.com/tpORGtLFM9

— William Davis (@davis1988will) November 10, 2017
RIP John Hillerman. One classy guy. pic.twitter.com/EGd1HXyUGj

— The Third Mannion (@andymannion777) November 9, 2017
Extending a laurel...and hearty handshake...to the memory of John Hillerman tonight. RIP pic.twitter.com/o5hSIhi6vE

— Andy Ihnatko (@Ihnatko) November 10, 2017
.