The excellent comedy Motherland gets a full-season airing, Desperate Houses is back, while Lucy Kennerdy shacks up with showband legend Dickie Rock.
Pick of the day
Motherland, 11.15pm, BBC Two
The pilot for this comedy was shown last year during an otherwise disappointing Landmark Sitcom season and it was terrific.
And no wonder, when you consider that two of the writers involved are Sharon Horgan and Graham Linehan.
Now given a six-episode run by the Beeb, tonight sees the pilot getting another airing and it offers the most honest view of parenting I've seen - basically, everyone's just winging it and no one really has a clue. Same goes for most things in life, really.
Don't miss it. The characters are fun and the cast, which includes Lucy Punch and Diana Morgan, is superb.
New or Returning Shows
Desperate Houses, 8.30pm, RTÉ One
Architect and designer Róisín Murphy and her team are back to bring order to the chaos of a cluttered home by helping hoarders to let go and designing full makeovers of the two worst rooms in the house.
In tonight's opening episode Róisín and the Desperate Houses crew spend three days with Annette from Tallaght in Dublin, helping her rescue two hopelessly cluttered bedrooms.
Annette loves to hang on to things 'in case' someone close to her might need them. She's also endured tragedy.
This promises to be a journey fraught with emotion and poignancy that will require delicate handling. Kleenex optional.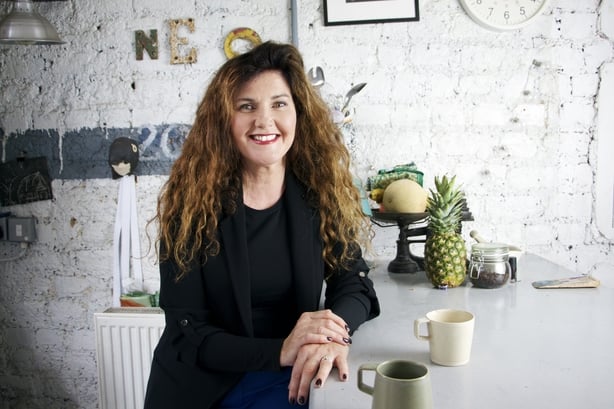 The A Word, 9.00pm, BBC One
Christopher Eccleston is back for a second season of this drama about a young lad with autism.
It's two years on from season one and now aged seven, Joe has begun to look at the world and finds that he doesn't fit in. 'Autistic' is a word he has heard but can't yet understand.
'Different' is what he feels, and fears that it might be something bad, so it's up to the whole family to help Joe make sense of who he is and his place in the world.
Sicknote, 10.00pm, Sky One
Former Harry Potter star Rupert Grint and Nick Frost team up for this dark comedy about a lie that spirals out of control.
Loveable loser Daniel Glass (Grint) is diagnosed with a terminal illness by oncologist Dr Glennis (Frost). But instead of ruining Daniel's life, the diagnosis changes things for the better and suddenly everyone is there for him.
And then he learns something even more startling: he was misdiagnosed. Then the real fun begins . . .
Masterchef: The Professionals, 8.00pm, BBC Two
Gregg Wallace, Monica Galetti and Marcus Wareing return for the tenth season of this cooking show.
The next seven weeks will see 48 professional chefs enter the kitchen to compete for this year's title.
Rick Stein's Road to Mexico, 9.00pm, BBC Two
Easily one of the most likeable of the many TV chefs, Rick Stein's back and this time he's retracing a road trip he took way back in 1968.
He'll be travelling down the Pacific Coast Highway from the USA, crossing the Mexican border and heading south. The food here should be fantastic.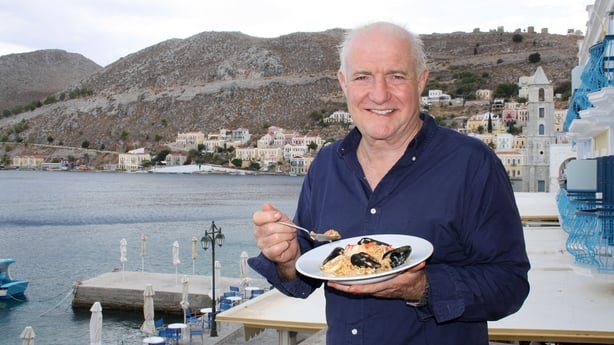 The Real Doctor Zhivago, 9.00pm, BBC Four
Stephen Smith traces the revolutionary beginnings of this bestseller from Boris Pasternak, which went on to become a massive Hollywood hit film.
Reflecting the times – the book was published in 1957 – it eventually became a pawn of the CIA at the height of the Cold War between the USA and the USSR.
The Secret Life of 4 Year olds, 8.00pm, Channel 4
The award-winning documentary series returns with an all-new cast of children and on hand to offer their expert insight is a team of specialists in child development.
This episode reveals how four-year-olds experience happiness, sadness, jealousy and rage - and take their first steps in learning how to control these powerful emotions.
Passions: Richard Pryor, 9.00pm, Sky Arts
In the first episode of the second season, comedian Romesh Ranganathan shares his passion for Richard Pryor, the ground-breaking American comic who was one of the top entertainers of the 70s and 80s.
Romesh, who has a tattoo of Pryor on his right forearm, travels to Los Angeles to speak to those who knew Pryor both privately and on the comedy scene.
Grand Designs: House of the Year, 9.00pm, Channel 4
Kevin McCloud visits some of the most contemporary and cutting-edge homes in Britain, all of them in the running for the 2017 Royal Institute of British Architects House of the Year.
Ending Tonight
Generation What?, 10.30pm, RTÉ2
Eoghan McDermott concludes his travels to Paris to meet French millennials and explore the beliefs and attitudes of young people in Ireland and across Europe revealed in a unique survey of the continent's 18-34 year olds.
New to Download
The Sinner, Netflix
Already aired in the USA, this new drama has been the subject of rave reviews on the other side of the Atlantic so it's got to be worth investigating.
Based on a bestselling novel by acclaimed German crime writer Petra Hammesfahr, The Sinner tells the story of young mother Cora Tannetti , played by Jessica Biel.
She's enjoying a perfectly pleasant day at the beach when a murderous impulse leads her to stab a stranger to death. It's up to the pursuing authorities (including Bill Pullman as an investigator) to resolve the mystery at the heart of the case.
Don't Miss
Living with Lucy, 10.00pm, TV3
This should be a fun episode as Lucy moves in with showband singer and all-round Irish musical legend Dickie Rock.
As well as opening-up about his past, he reveals where the classic 'Spit on me Dickie' line came from and shares his thoughts on gender equality. He even sings a duet with Lucy.
Lucy also gets to spend a day out golfing with Dickie and some showbiz pals, visits a recording studio where Dickie's recording a new album, and attends a live Dickie Rock show in Killarney.