Magician and mentalist Keith Barry has recalled how he left Hollywood star Morgan Freeman reeling after "hacking" into the actor's brain and dredging up a long forgotten childhood memory.
"I haven't hypnotised a whole lot of celebrities because they're fearful of it," says Barry, who brings his Hypnomagick show back to the Olympia Theatre in Dublin next week for two nights.
"But with brain hacking experiments, I've hacked into Morgan Freeman's brain. He was the most famous and the most nerve wracking because I got really awestruck when I met him and the moment I was introduced to him he challenged me there and then to hack his brain.
Watch our interview with Keith Barry
"I took about ten minutes to do an experiment on him and I told him about a childhood friend of his called Boo Boo who had hadn't thought about in sixty years and he freaked out, he really freaked out."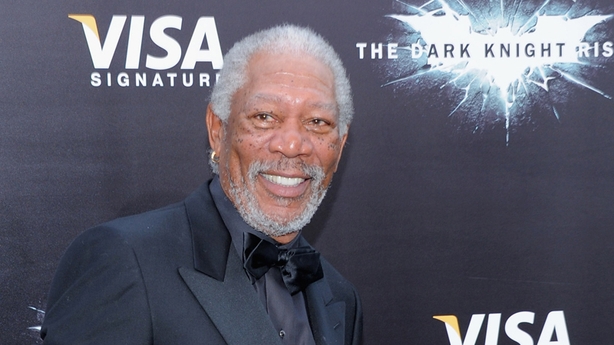 The Waterford magician's own explanation of Hypnomagick is pretty simple. "It's a mixture of hypnosis. magic and, of course, deception," he says.
"In the first half of the show it's me implanting thoughts in people's minds and extracting thoughts as well. About thirty people end up on stage where I do all kinds of wacky, weird experiments with them."
We challenged Keith to brain hack 2fm presenter Tara Stewart. Here's what happened . . .
Spooky! Watch as magician and mentalist @KeithpBarry hacks into @RTE2fm presenter @tarastewartdj's mind pic.twitter.com/3gQTkN36iD

— Entertainment on RTÉ (@RTE_Ents) November 3, 2017
No one is safe at a Keith Barry show. "The second half of the show is all about mass hypnosis," he says. "I wanted to develop a hypnosis show that no-one had ever seen before so I made it very topical and interesting. I've created a UFC fight night every night on stage where I hypnotise twenty people into thinking their mad, crazed UFC fans and the energy is unbelievable."
Keith Barry: hypnomagick is at The Olympia Theatre, Dublin on November 10 and 11