Stranger Things actor Charlie Heaton has allegedly been denied entry to the USA after traces of cocaine were found in his luggage.
The British actor, who plays Jonathan Byers on the hit Netflix series, was scheduled to attend the show's season two premiere in Los Angeles.
According to The Sun, sniffer dogs at LAX airport apprehended 23-year-old Heaton, and border officials found a "very small amount" of a white powder on his person.
After a positive test result, Heaton was allegedly put back on a plane to the UK, and was a no-show at the glitzy Stranger Things 2 party.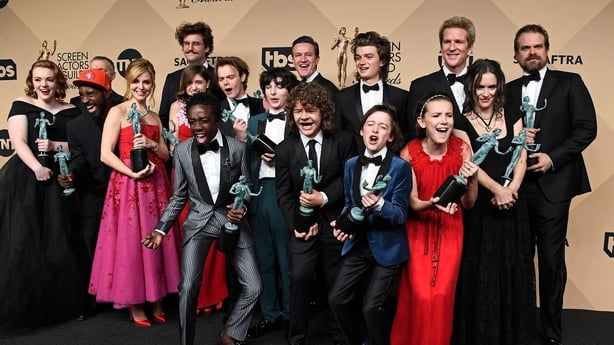 "He was not arrested," a source told the paper. "He was held at the airport for a while and then put back on a plane to London that night."
Heaton was reportedly sent back to the United Kingdom rather than being charged in America as the amount allegedly found was for personal use. However, questions remain about his ability to return to the USA.
A spokesperson for the actor said: "I have no comment to make." Netflix has not commented on the situation, and has not clarified whether Heaton will be able to return for further seasons of Stranger Things.